Palestine
Human Rights
Middle East
Zionist Occupation Goes ahead with Crackdown on Palestinians in West Bank, Al-Quds
Zionist occupation went ahead with crackdown on Palestinian people in the occupied West Bank and Al-Quds early Thursday.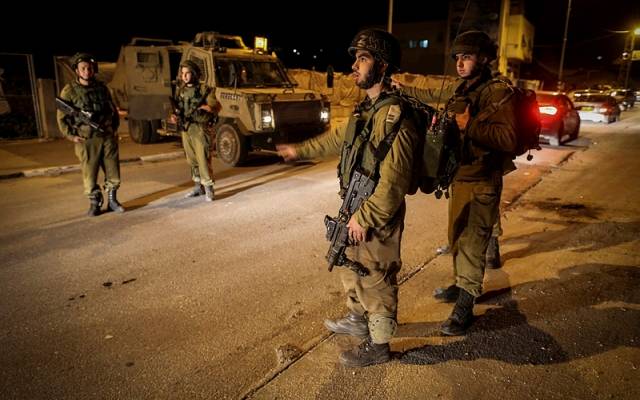 Palestinian media reported that Israeli occupation carried out wide-scale raids and arrest campaign that targeted Resistance activists and former prisoners in the city of Jenin.
Israeli occupation forces (IOF) arrested Ziad Yassine Jradat, 70, along with his two sons Tarek, 42, and Mohammad, 37, after storming their house, Palestine Today reported.
IOF also raided houses of several Islamic Jihad officials and former prisoners, including Shikh Tarek Qaadan, Khader Adnan, Jaafar Ezziddine, Mohammad Sheibani and Mahmoud Sheibani, and threatened them of putting them under administrative detention, according to the Palestinian media outlet.
IOF, meanwhile, stormed the house of prisoner Mohamamd Al-Arda, one of Tunnel of Freedom jailbreak operation which took place last September, Palestine Today added.
Elsewhere in Al-Quds, IOF arrested more than 20 Palestinians, most of them from Hazma town, northeast of the occupied city.