Human Rights
Zionist Occupation Israel arrests 40 pro-Palestine activists at Ben Gurion Airport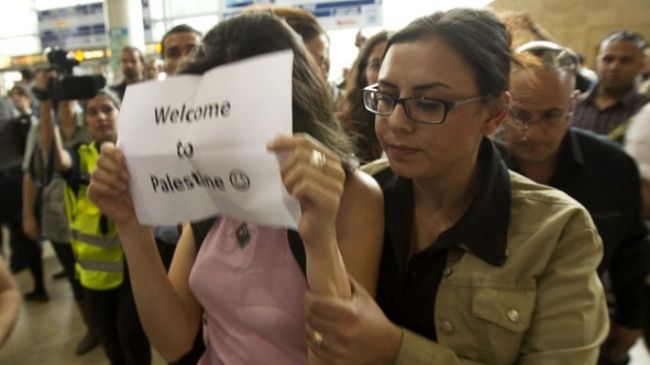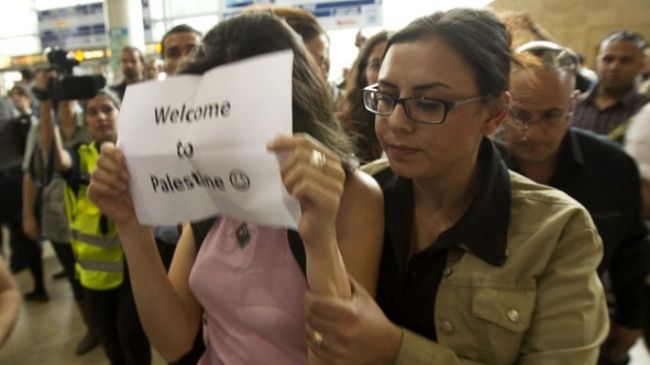 Zionist Occupation Israeli police have arrested 40 pro-Palestinian activists from the "Welcome to Palestine 2012" campaign at Ben Gurion Airport in Tel Aviv.
On Sunday, 33 French nationals, two Spanish activists, two Italians, one Swiss, one Canadian and one Portuguese were arrested by Zionist Occupation Israeli police.
Zionist Occupation Israel deployed hundreds of police forces at the airport to stop activists from entering the occupied Palestinian territories.
Meanwhile, major European airlines cancelled scores of tickets for passengers heading for Palestine following heavy Zionist Occupation Israeli pressure.
Angry activists held demonstrations at airports in several European capitals on Sunday after they were prevented from boarding flights despite having tickets.
Organizers of the "flytilla" to Palestine, the "Welcome to Palestine 2012" campaign, had previously scheduled a gathering of activists at Ben Gurion Airport on Sunday. The campaigners had plans to travel to the West Bank city of Bethlehem and other Palestinian cities in the territory to express support for the Palestinian cause.
This is not the first flytilla that planned a trip to the occupied Palestinian territories.
In July 2011, Israeli authorities made intense efforts to interrupt the first flytilla and arrested a number of activists. Several European countries also prohibited activists from boarding their flights as the Tel Aviv regime had already blacklisted them.