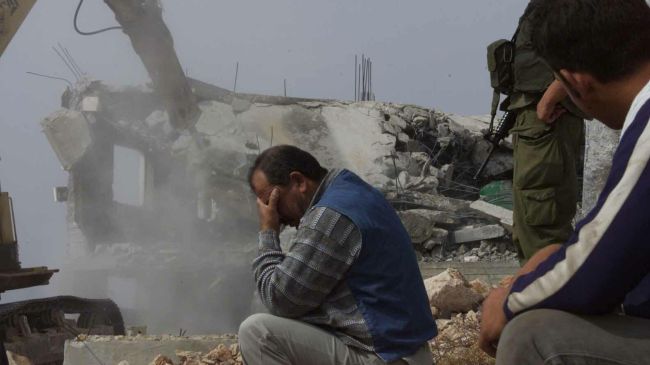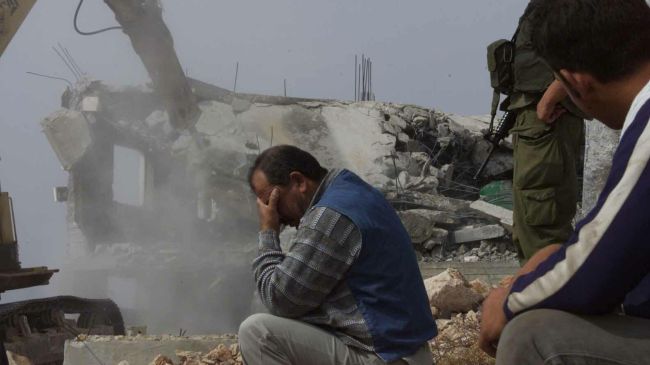 Slaughterer Israel's Supreme Court has rejected two petitions filed by Palestinians in order to halt the demolition of several Palestinian villages in the West Bank.
They petitions were lodged in 2000 by the Association for Civil Rights in Israel (ACRI) and residents of 12 villages in the southern Jibal al-Khalil (Hebron Hills).
The move came after Tel Aviv began evacuating the residents to raze their homes, saying it needed the land for military exercises.
In July, Israel said residents of four of the villages would be able to remain in their homes.
It, however, barred Palestinians in the other eight from the area, giving them a limited access to tend their farmland only on weekends and Jewish holidays, plus for two periods of a month per year.
But the Supreme Court threw away the petitions, ruling that "the current petitions in their present form have run their course, and there is no reason to leave them in place."
ACRI has warned that the evacuation of some 2,000 residents from the 12 villages would lead to "an immediate humanitarian disaster," and rejected the notion of a partial evacuation.
"There is no justification, legal or moral, for evacuating and displacing residents from their homes and their lands — whether we are talking about 12 villages or eight," said attorney Tamar Feldman, director of ACRI's Occupied Territories department.
"Our position is unwavering: Israel is obliged to allow for the continued residence of these villagers in this area, and nothing will change that," Feldman stressed.