Palestine
zionist paper Yedioth Ahronot: Fayyad and Dahlan bribing Palestinians in the West Bank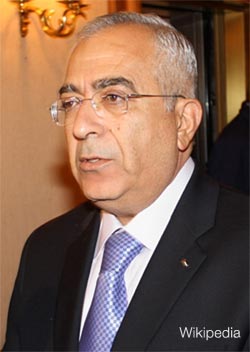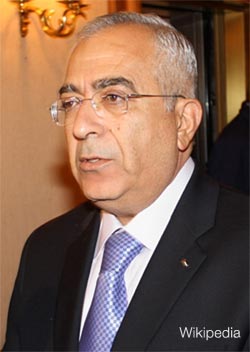 Yedioth Aharonoth newspaper published an op-ed by Israeli journalist Nahum Barnea on Monday claiming that former Palestinian Prime Minister Salam Fayyad received $10 million from the United Arab Emirates (UAE) to buy the support of Palestinians – including Fatah members – and undermine the rule of Palestinian Authority President Mahmoud Abbas.
Barnea said that Mohammed Dahlan, who was expelled from Fatah in 2011, was also handing out cash to Palestinians who were evacuated to the West Bank during Israel's assault on Gaza. He added, "Dahlan's wife chairs a large charity fund, based in the UAE."
According to Barnea, Fayyad and Dahlan both distributed funds to people in the West Bank, bribing Palestinians to support them while opposing President Abbas.
However, he noted that despite his advanced age, President Abbas appears to have lost all fear and will strongly push forward, not only against his political rivals, but also in his efforts at the UN Security Council to demand recognition for a Palestine state.
Barnea concluded by saying that Israel supports this divide and rule strategy, adding that: "Israel wants Hamas rule over Gaza, as long as it is weak and cut off from the world. Israel wants Fatah rule over the West bank, as long as it is weak and cooperative."