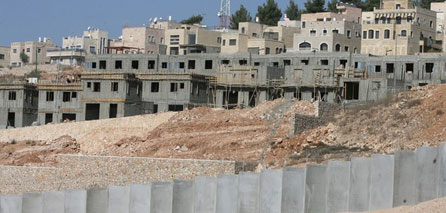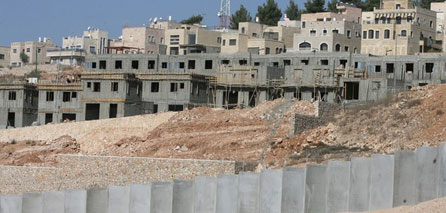 Hebrew media sources revealed that the Zionist Planning and Construction Committee in occupied Jerusalem decided to hold a meeting on Monday to approve the building of 130 new settlement units at the Gilo settlement.
The occupation municipality insists on holding the meeting rejecting calls for postponing a decision regarding these new units according to Yediot Ahranot website on Thursday.
The new units will be built between the Gilo settlement and the Beit Safafa Palestinian village. The plan is expected to be approved by a majority at the municipal council meeting according to high ranking municipal officials.
A municipal spokesman tried to belittle the impact of the plan by saying that it was no more than a personal effort by the "owner" of the land to construct a building that comprises 160 apartments to house young couples.
The Jerusalem municipality announced last week intentions to construct 1300 new settlement units in occupied Jerusalem in addition to 800 new settlement units announced by the occupation government to be built at Areil settlement in the West Bank.
These announcements come at a time the Israeli occupation government is claiming that it was seeking to restart negotiations with the Palestinian Authority.