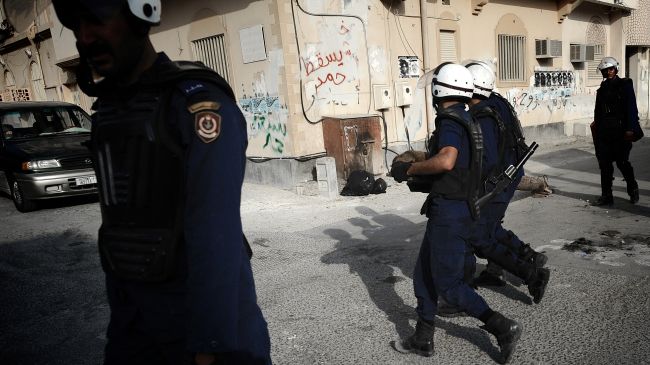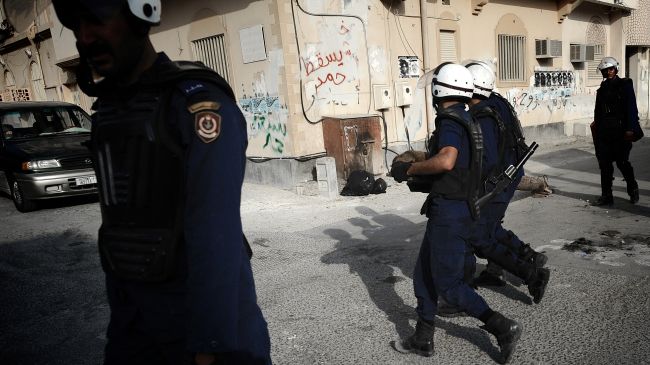 Brutal Bahraini security forces have attacked revolutionaries who were holding demonstrations in the northeastern island of Sitra and several other villages to demand the downfall of the Zionist Puppet Al Khalifa regime.

The demonstrators took to the streets in Sitra on Sunday, chanting slogans against the ruling family.
Several revolutionaries were injured when the security forces used tear gas and rubber bullets to disperse the demonstrations.
Last week, similar demonstrations were held in the village of Dair, located on the northern coast of the Muharraq Island, and the northwestern village of Diraz.
Anti-regime protests in Bahrain continue despite the heavy-handed crackdown by the regime.
Bahraini revolutionaries hold Zionist Server King Hamad bin Isa Al Khalifa responsible for the killing of the revolutionaries during the uprising that began in February 2011.