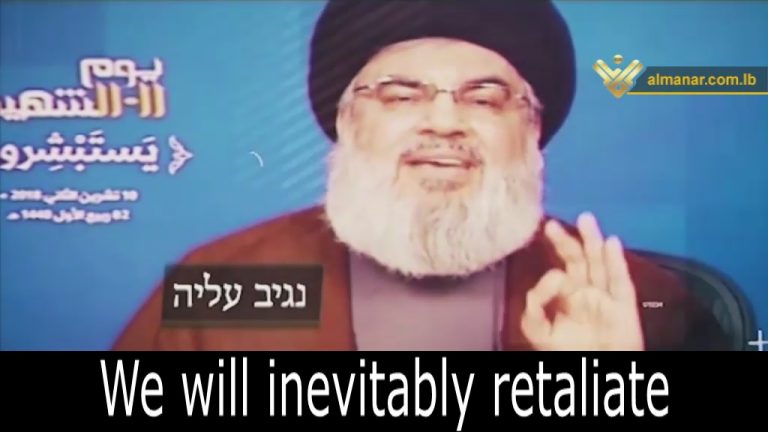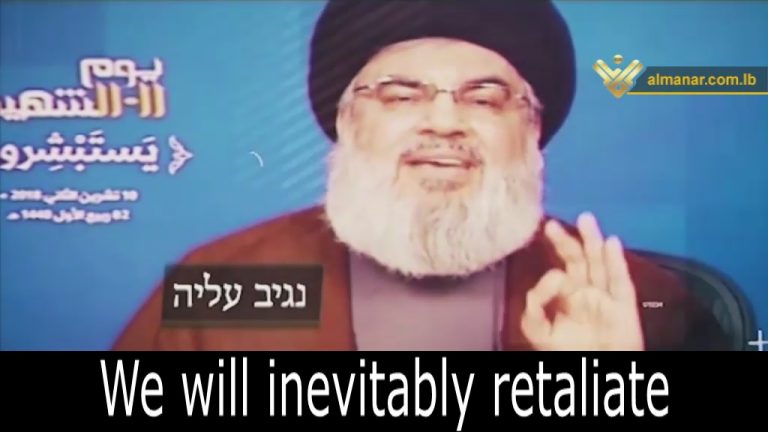 The Israeli media outlets and analysts got overwhelmed with the video circulated by Hezbollah war media department which warns the Zionists against any attack on Lebanon.
The video shows Hezbollah Secretary General Sayyed Hassan Nasrallah warning that any attack on Lebanon would definitely be responded to.
It also shows a number of Israeli sites such as ministries, military bases, nuclear sites, and military headquarters in Tel Aviv with the coordinates used to locate and strike them, pushing  Zionist analysts to consider the video as a direct threat from Hezbollah and part of its psychological warfare against the occupation entity.