Iran
Zionist regime doesn't dare to attack Iran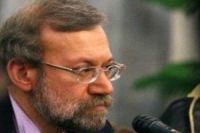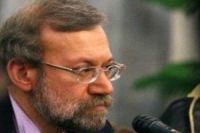 Iran's Majlis Speaker, Ali Larijani, has reminded that the Zionist regime of Israel does not dare to attack Iran.
According to IRIB World Service, in an exclusive interview with Pakistan's Express News Network in Islamabad, Iran's Majlis speaker pointed out that the Zionist regime doesn't dare to attack Iran, because Islamic Republic of Iran can strongly and powerfully defend itself.
Larijani, who is currently in Pakistan to attend the confab of the parliamentary speakers of Economic Cooperation Organization (ECO) member states, noted that in any possible attack on Islamic Republic of Iran, the invaders would pay a heavy price.
In further remarks, Larijani noted that Islamic Republic of Iran will never produce nuclear weapons, and Iran's nuclear plan is peaceful and civilian in nature.
Elsewhere, Larijani termed Iran-Pakistan ties as appropriate and historical, while adding that in case of a possible US attack on Iran, the people and government of Pakistan would support Iran.