Iran
Zionist regime dreads Iran military might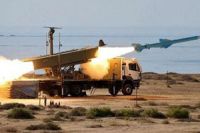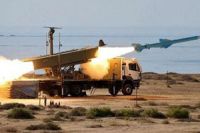 An IRGC official says the Zionist regime does not dare to launch a military attack against Iran as Tel Aviv is truly terrified of the Iranian military response.
According to Press TV, Head of the Public Relations Department of Iran's Islamic Revolution Guards Corps (IRGC) Brigadier General Ramezan Sharif said on Thursday that the reason why the Zionist regime is not taking any military measure against Iran is that it is really afraid of Iran's counterattack.
The Iranian military official added that the international community has confirmed the peaceful nature of Iran's nuclear program, stating that everybody knows the Islamic Republic is not in pursuit of a nuclear weapon.
Sharif said "Nevertheless, the United States and Zionist regime are inventing various excuses in order to prevent Iran from making further progress."
On February 22, 2012, The Leader of Islamic Ummah and Oppressed People Imam Sayyed Ali Khamenei said Iran considers the pursuit and possession of nuclear weapons "a grave sin" from every logical, religious and theoretical standpoint.