Palestine
Zionist regime forces attack al-Aqsa Mosque, clashes ensue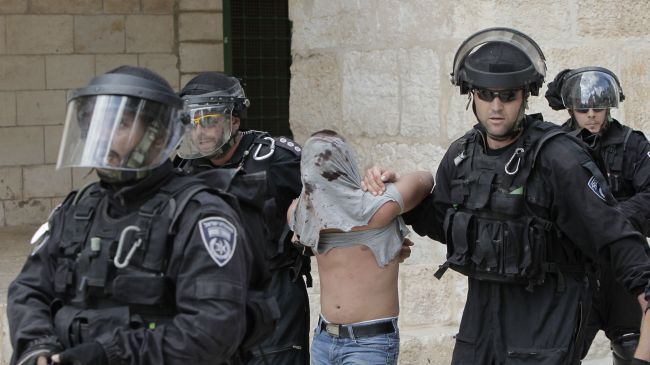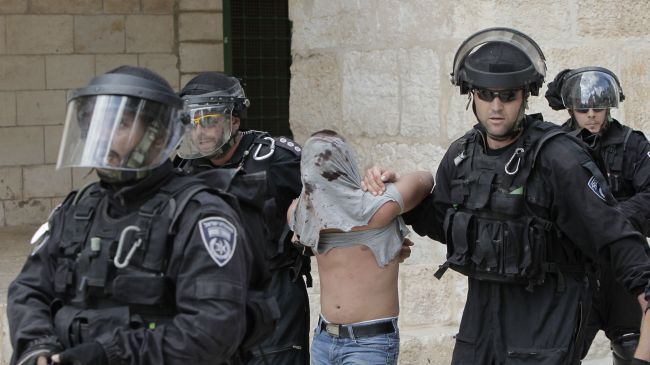 Clashes have erupted between Palestinian worshippers and Zionist regime forces at the al-Aqsa Mosque in the West Bank city of East al-Quds (Jerusalem).
The clashes broke out when Israeli forces stormed the holy site in East al-Quds during this week's Friday prayers.
Israeli soldiers fired rubber bullets and stun grenades at the people who were praying at the mosque.
At least 20 people, including children, were wounded in the violence.
Eyewitnesses said Israeli forces also beat a number of women and arrested several Palestinians — being mostly youths.
The clashes came less than a month after Israeli Minister of Housing and Construction Uri Ariel said Tel Aviv plans to replace the al-Aqsa Mosque, the third holiest site in the Muslim world, with a temple.
The remark infuriated Palestinians, who condemned the plan as desecration and part of the Israeli regime's ongoing attempts to Judaize the al-Aqsa Mosque and East al-Quds.
Over the past decades, Israel has tried to change demographic makeup of al-Quds by constructing illegal settlements, destroying historical sites, and expelling the local Palestinian population.
Over half a million Israelis live in more than 120 settlements built since the Israeli occupation of the West Bank, including East al-Quds, during the Six War of 1967.
The international community considers the settlements as illegal.