Palestine
Zionist Regime Forces Brutally Detain 4 Palestinian Children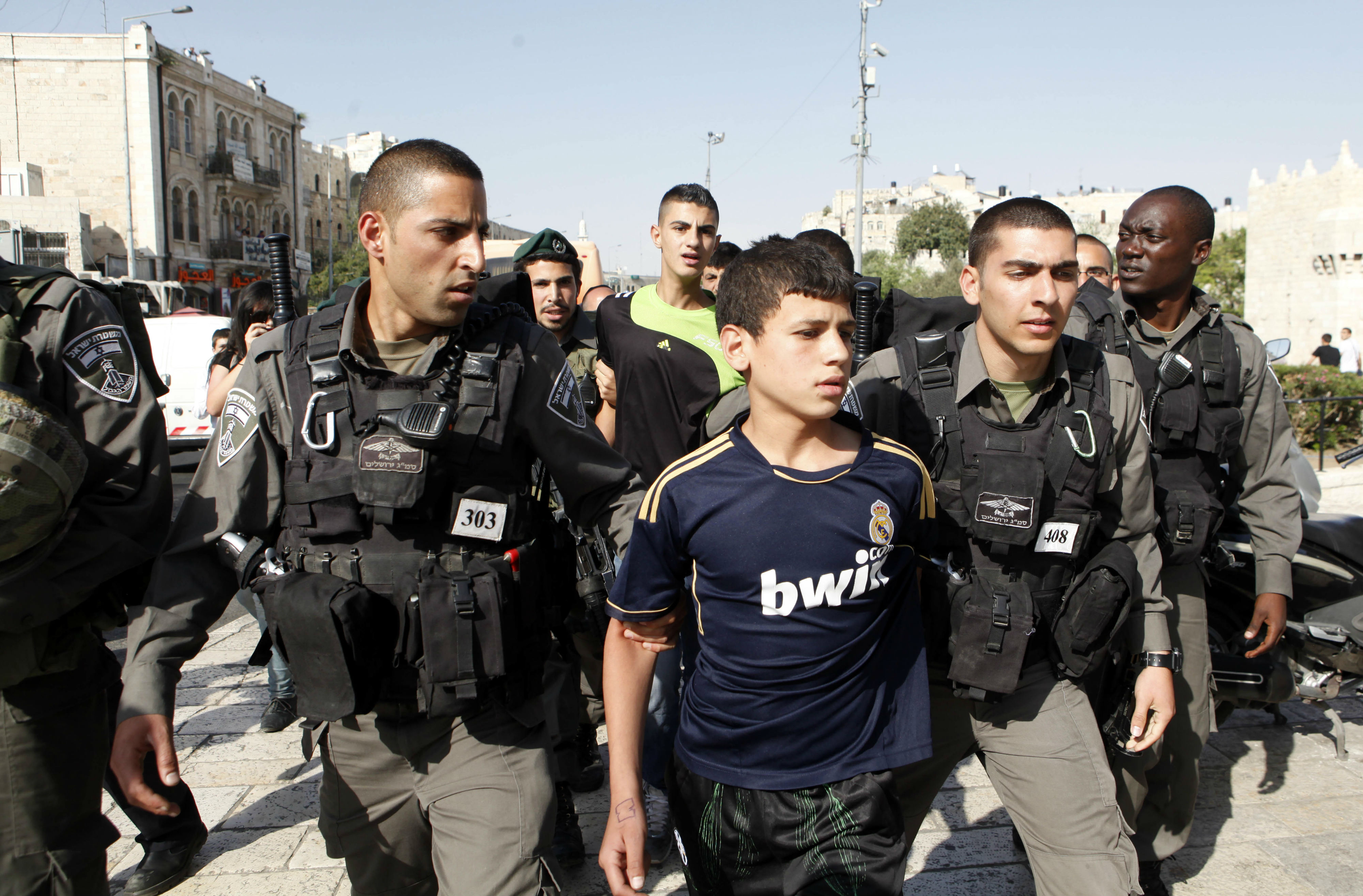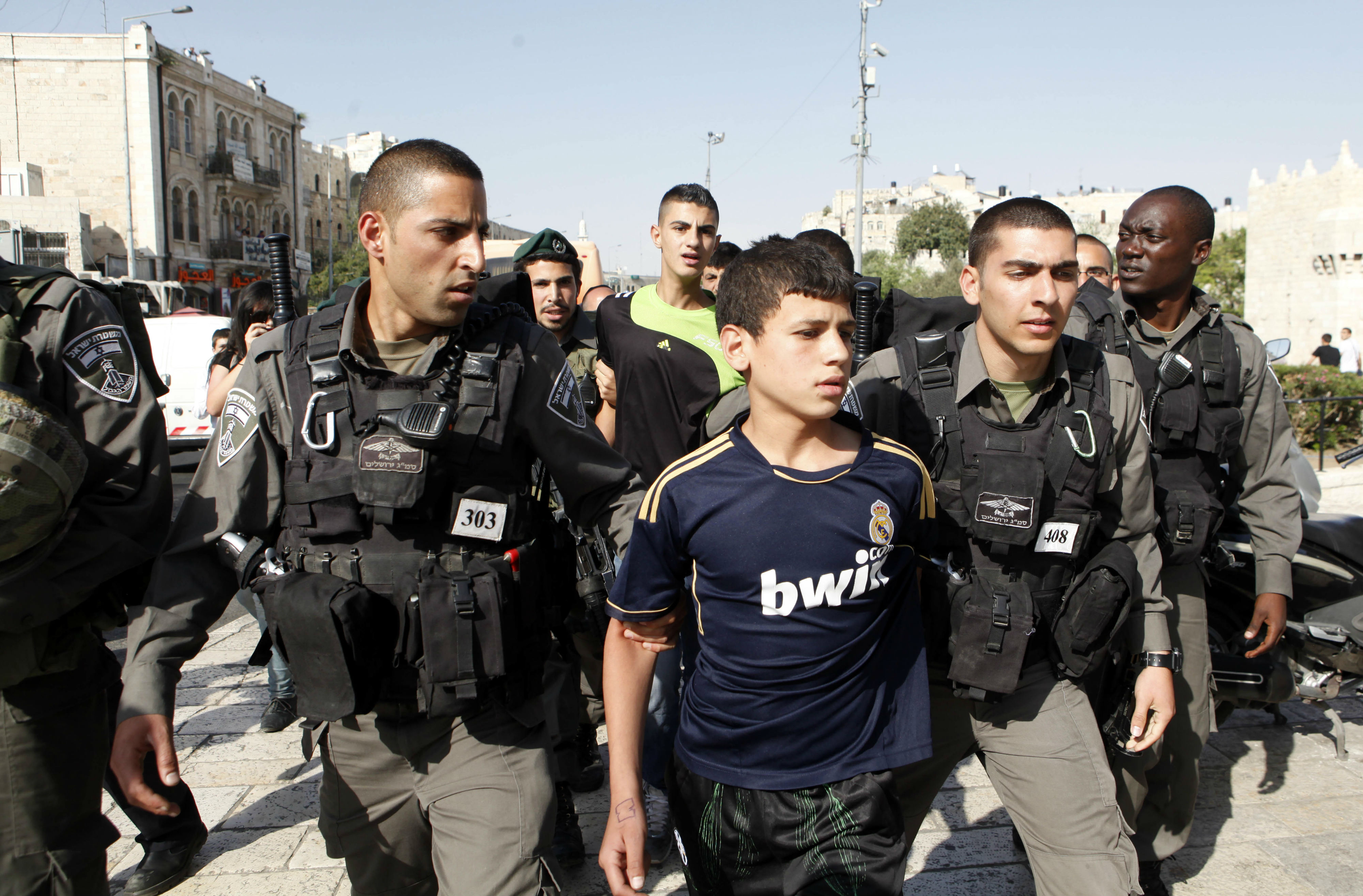 "Israel" on Wednesday detained four Palestinian children in occupied East al-Quds for allegedly throwing stones at "Israeli" cars.
A 13-year-old boy was detained under the pretext of hurling stones at "Israeli" cars in the al-Tur neighborhood, damaging one of the vehicles.
Three other Palestinian boys, aged between 14 and 16, were detained for throwing rocks at "Israeli" police vehicles in the Beit Hanina district.
On Sunday, a recorded video showed "Israeli" soldiers abusing a mentally disabled 11-year-old Palestinian boy next to the settlement of Kiryat Arba, on the outskirts of al-Khalil.
The footage shows soldiers violently grabbing the boy following the patrol's chase after Palestinians who were reportedly throwing rocks at vehicles on a main road outside the settlement.
According to Defense for Children International – Palestine, some 201 Palestinian children are currently being held in "Israeli" custody as of August.
A report by Defense for Children International [DCI] published in May 2014 said "Israel" jails 20% of Palestinian children in solitary confinement.
In 2013, the UN children's fund (UNICEF) said in a 22-page report that over the past decade, "Israeli" forces have arrested, interrogated and prosecuted around 7,000 children between 12 and 17, mostly boys, noting the rate was equivalent to "an average of two children each day."
The UNICEF report said "Israel" was the only entity in the world where children were "systematically tried" in military courts and gave evidence of practices it said were "cruel, inhuman and degrading treatment or punishment."
The Palestinian Authority Department of Prisoner's Affairs said Wednesday that "dozens" of Palestinian minors jailed by "Israel" have recently been beaten or assaulted during their time in "Israeli" custody.
In a statement Wednesday, the department reported the testimonies of two Palestinian minors who lawyer Hiba Ighbarya visited in "HaSharon" prison in central the Zionist entity.
Sixteen-year-old prisoner Mohammad Khaled Sharifeh from al-Quds said he was detained on July 7 as he was leaving the al-Aqsa Mosque at noon.
He said he was attacked by several "Israeli" soldiers, searched, detained as his hands were cuffed with plastic zip ties, and placed in a military vehicle.
Sharifeh said he was seated between two "Israeli" soldiers and forced to keep his head down during the ride to a detention center in the Salah al-Din area of Occupied al-Quds.
When he raised his head up during the ride, he said he was "vigorously beaten."
Once inside the interrogation center, he was hit several times on his face, and eventually transferred to the Russian compound jail. There he was held for six days, after which he was tried and sentenced to house arrest.
On August 21, Sharifeh was tried again and given the choice of either being deported or jailed. He chose jail, and was taken first to a prison in al-Ramla and then to HaSharon, where he says he was strip searched.
In another case, 17-year-old Wissan Hussein Awri from Wadi al-Juz in Occupied al-Quds said he was detained on August 1 when he was attacked by undercover "Israeli" forces in his neighborhood around 1 pm.
Awri said one of the officers held him by his neck as another beat him. They then threw him on the ground, punched and kicked him, and cuffed his hands and feet. He was then taken to an interrogation center and was interrogated with his hands and feet still cuffed.
He said he spent 45 days in the Russian compound jail in al-Quds, and was then taken to HaSharon prison where he also says he underwent a strip search.
In a high-profile case this year, 15-year-old Palestinian-American Tarek Abu Khdeir was badly beaten by "Israeli" police officers during protests against his cousin Mohammad's brutal murder by the Zionist entity.
The incident was caught on tape, and pictures of Tarek's swollen face spread across social media and prompted official US condemnation.
After Tarek was released from "Israeli" custody days later, his mother Suha told reporters that if her son did not have American citizenship, "he would just be pushed to the side like a dog," rather than being freed.