Palestine
Zionist regime forces clash with Palestinians in West Bank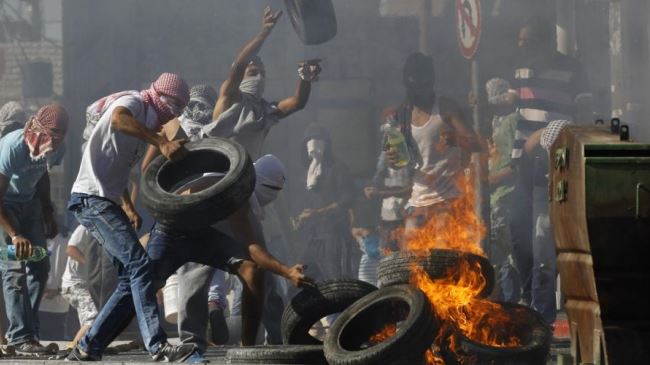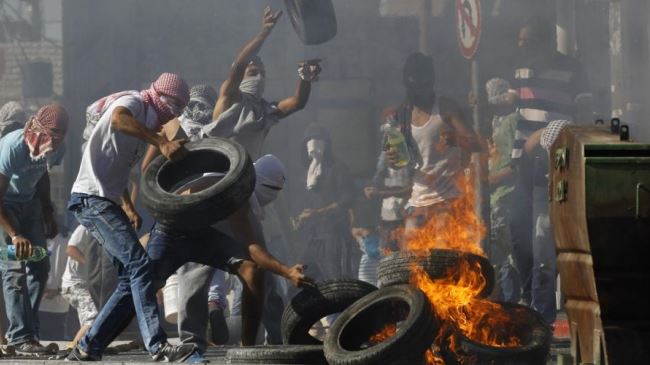 Clashes have erupted between Palestinians and Israeli forces in the West Bank following the shooting death of a Palestinian man suspected of attempting to kill an extremist Jewish rabbi.
On Friday, clashes broke out as Palestinian protesters took to the streets in al-Quds (Jerusalem) to express their resentment over the fatal shooting of 32-year-old Moataz Hejazi by Israeli troops in the Abu Tor neighborhood of East al-Quds two days earlier.
Israeli forces fired tear gas canisters and rubber-coated bullets to disperse the angry crowd.
Similar clashes were also reported in the Palestinian village of Kalandia in the West Bank.
Israeli officials claim Hejazi was responsible for the attempted killing of Yehuda Glick, a far-right activist, on October 29.
Glick, an American-born Israeli settler, was shot and wounded by gunmen on a motorcycle as he left a conference at the Menachem Begin Heritage Centre. Hejazi had served 11 years in prison before his release in 2012.
As a result of the shooting of the right-wing activist, Palestinians were denied entry into the al-Aqsa Mosque for almost an entire day, a move that triggered fierce clashes in East al-Quds.
Israeli authorities later announced that they have decided to open the holy site to Palestinian worshipers. However, only those over 50 are allowed to enter the site.
The al-Aqsa compound, located in the Israeli-occupied Old City of al-Quds, is a flashpoint holy Islamic site. The location of the compound, known to Jews as the Temple Mount, is the holiest site in Judaism. The mosque is Islam's third holiest mosque after Masjid al-Haram in Mecca and Masjid al-Nabawi in Medina.