Africa
Zionist regime forces fire 'live bullets' at Nigerians urging Zakzaky's release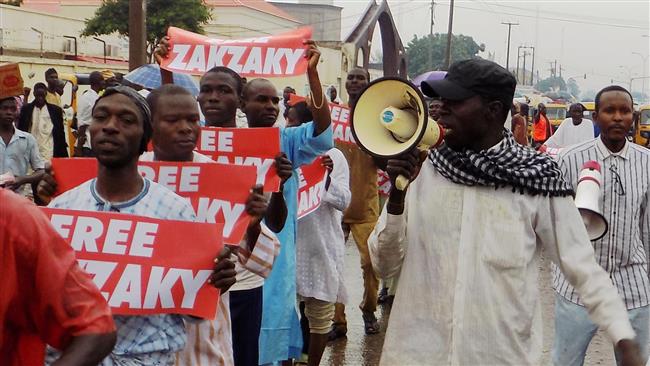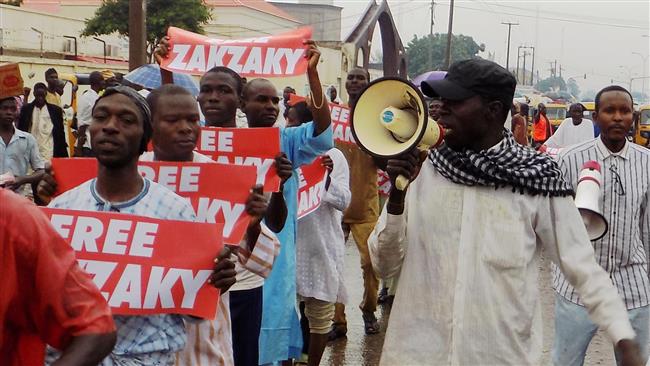 Zionist-puppet Nigerian police have reportedly used live bullets to disperse protesters demanding the release of Sheikh Ibrahim Zakzaky, the revered leader of the Islamic Movement in Nigeria (IMN).
Local media in Kaduna state said a peaceful protest held on Tuesday for the release of Zakzaky turned violent after police and accomplices fired live bullets at the demonstrators.
The protest came as people in northern Nigeria, where the IMN is based, continue to hold marches to demand the release of Zakzaky based on a court order.
Reports said hundreds of thousands of IMN supporters attended peaceful rallies in cities such as Katsina, Bauchi, Gombe, Minna and other places on Tuesday to urge Zakzaky's immediate release.
Eyewitnesses said a group of "thugs" were assisting police in the crackdown on protesters in Kaduna. They said people marched peacefully from a highway, but police and accomplices fired at them when they reached Bakinruwa junction. A woman was wounded and was transferred to the hospital. Organizers of the protest then decided to end the procession to prevent further casualties, witnesses said.
Officials in the IMN say police have recruited more criminals over the past months to attack IMN supporters. They say use of excessive force by police in Kaduna was not acceptable as officials in other cities allowed protests for Zakzaky's release to go on without any problem.
Sheikh Zakzaky, who leads the IMN, was arrested more than a year ago during raids by the Nigerian army on peaceful gatherings of IMN members in the northern city of Zaria.
Human rights groups have fiercely criticized the government in Abuja over the crackdown on Zakzaky's followers. They say nearly 350 IMN members have been killed in the army raids on the gathering of Shias over the past year.
Human Rights Watch called on Nigeria late last year to end the crackdown on IMN supporters and release Zakzaky from prison.
Amnesty International also issued a statement in January and urged the government to comply with the court ruling that calls for an end to the "unlawful" detention of Zakzaky.
A deadline for the release of Zakzaky and IMN supporters expired in January as the government ignored calls to end the illegal imprisonment.
'International community shows no proper response'
Arzu Merali, a political analyst from London, said some governments have financial and geopolitical interests in Nigeria and that has forced them to remain silent in the face of Abuja's crackdown on movements for justice.
"Ultimately these crimes are not properly chased up by the international community because of their (some governments') various interests (in Nigeria) of various types," Merali told Press TV on Tuesday.
Commenting on the excessive force used by police and security forces to deal with protesters in Kaduna, Merali said the violence shows that the Nigerian government and the military have become emboldened as Western governments keep silent on the crackdown.
"Because there has not been a proper response from the international community, this of course is going to embolden the security services to take even more violent measures," she said.