Palestine
Zionist regime forces kidnap three Gazan fishermen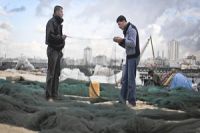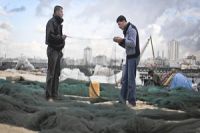 Zionist regime's naval forces have kidnapped three Palestinian fishermen off the coast of the blockaded Gaza Strip and confiscated their boats.
Witnesses said regime's warships have stopped two Palestinian fishing boats near the city of Beit Lahia in the northern Gaza Strip early on Tuesday, and kidnapped three fishermen at gunpoint.
The boats and fishermen were taken to an unknown location.
Gaza has been blockaded since June 2007, which is a situation that has caused a decline in the standard of living, unprecedented levels of unemployment, and unrelenting poverty.
The apartheid regime of Israel denies about 1.7 million people in Gaza their basic rights, such as freedom of movement, jobs that pay proper wages, and adequate healthcare and education.
The Palestinian Non-Governmental Organizations Network (PNGO), which represents more than 130 Palestinian civil society organizations, has called on the international community to end the "continuous Israeli siege."