Middle East
Palestine
Syria
Zionist regime israel, ISIL Cooperate to Launch New Attacks against Syrian Army Positions in Quneitra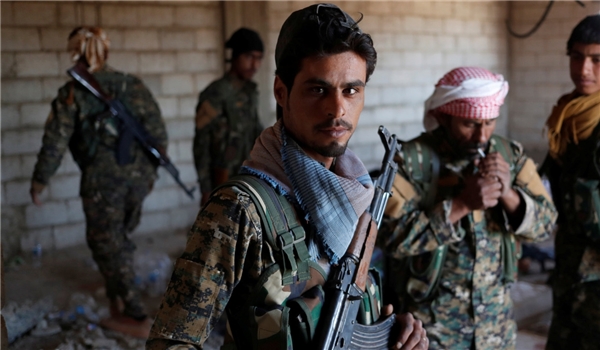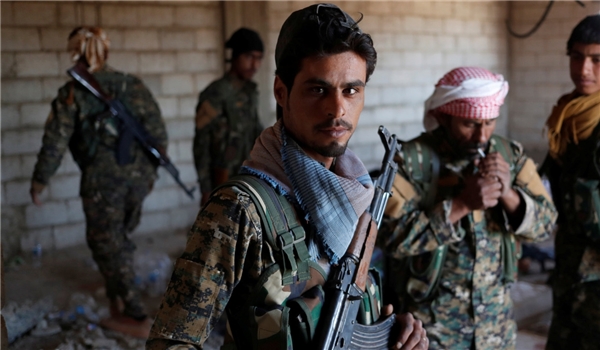 Terror regime israel launched a new attack against the Syrian army positions in Quneitra, media sources said, adding that Tel Aviv is cooperating with the ISIL terrorists to stop the army's operations in Hawz al-Yarmouk region in Southwestern Dara'a.
The Arabic website of Sputnik news agency quoted a field source as saying on Thursday that the Israeli fighter jets bombed the Syrian army's missile and artillery positions in Quneitra on Wednesday.
The source said that the terrorist groups surrounded in Hawz al-Yarmouk near the occupied Golan fired missiles at the mountainous areas in the occupied regions, giving a lame excuse to Israel to attack the Syrian army's military positions.
He added that cooperation between Israel and the terrorists in Hawz al-Yarmouk to attack the Syrian army is aimed at stopping the army's military operations in regions occupied by terrorists in the triangle of Syria, Jordan and occupied Golan.
The Syrian army's operation is now mainly concentrated on liberating an ISIL-held triangle-like region among Syria, Jordan and Israeli occupied-Golan with an area as large as 50 sq-km.
A Syrian Air Force Sokhoi fighter jet was shot down by the Israeli Air Defense Units as it was targeting terrorist groups in South-West Syria on Tuesday, the state news agency confirmed in a report, but it also refuted Israeli Army claims that the warplane had cross the border into the Israeli-occupied Golan.
SANA reported that the Syrian Sukhoi was shot down by Israeli Air Defense while flying over terrorists-held regions in Southern Dara'a, refuting Israeli Army Spokesman Avichay Adraee's claims that the Syrian warplane had entered 2km deep into the occupied Golan that is now under the Israeli army's control.
"The Israeli enemy reaffirmed its backup for terrorist groups and downed out fighter jet that was pounding terrorists' positions and movements in Saida region near Wadi al-Yarmouk inside the Syrian airspace," SANA further quoted a military source as reporting.