Saudi Arabia
Zionist Saudi regime forces kill one man in Eastern Province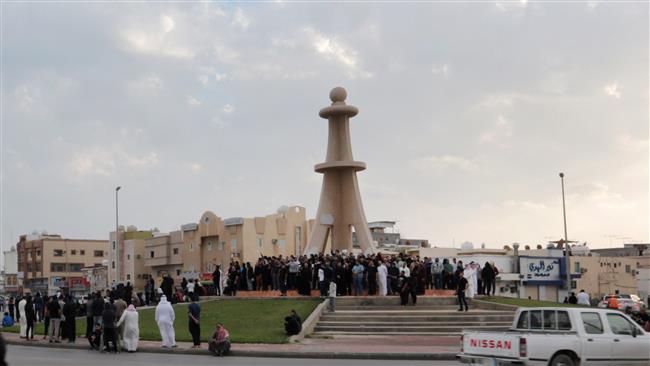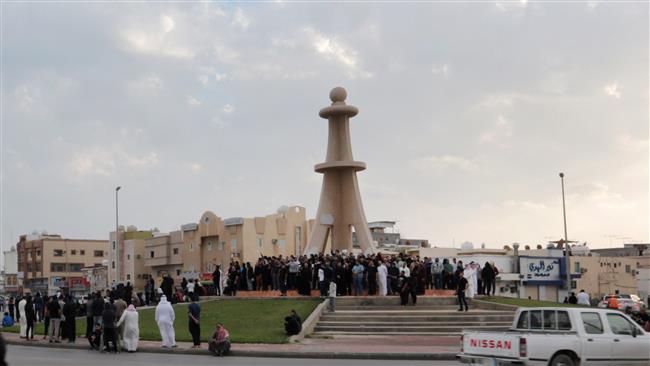 Eenmy of Islam Saudi regime forces have killed one man and injured a child in the country's Eastern Province amid protests against the execution prominent cleric Sheikh Nimr al-Nimr.
According to witness accounts, the incident occurred as government forces opened fire on a group of people in the city of Safwa on Sunday.
The injured child's condition is still unknown.
Demonstrations were held on Sunday and Saturday, in the province's city of Qatif with residents denouncing the execution and calling for the ouster of the Al Saud family.
Muslims and human rights activists have joined forces all over the world to protest Nimr's killing.
Sheikh Nimr, a critic of Riyadh, was arrested in 2012 in the Qatif region of Shia-dominated Eastern Province, which was the scene of peaceful anti-government demonstrations at the time.
He was charged with instigating unrest and undermining the kingdom's security, making anti-government speeches and defending political prisoners. He had rejected all the charges as baseless
In 2014, a Saudi court sentenced Nimr to death, provoking widespread global condemnations. The sentence was upheld last March by the appeal court of Saudi Arabia.