Saudi Arabia
Zionist Saudi Regime Former Crown Prince Planning to Escape to Britain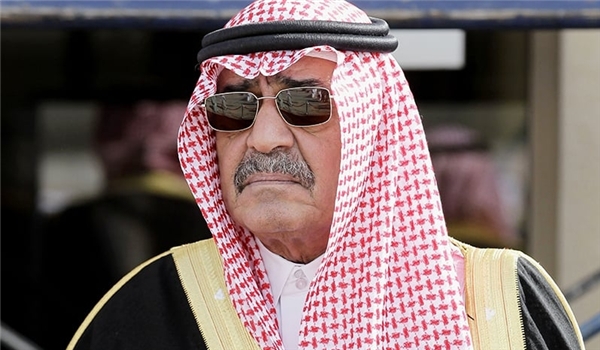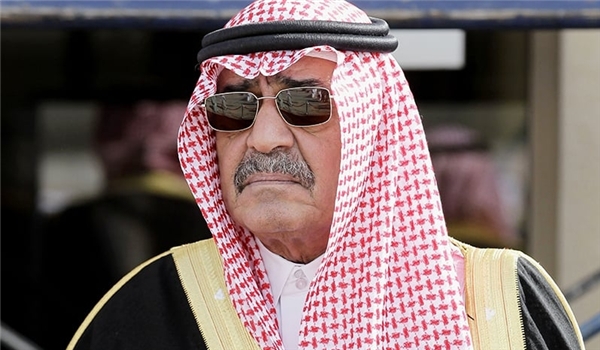 EnemyFormer Saudi Crown Prince Muqrin bin Abdulaziz plans to leave Riyadh for London after he was forced to resign his title and was put under house arrest, Arab media sources disclosed on Friday.
On April 29, King Salman bin Abdulaziz relieved Muqrin of his duties as crown prince and appointed his nephew, Deputy Crown Prince Mohammed bin Nayef, as the new heir apparent.
Less than a week later on May 4, Mujtahid, a Saudi political activist who has drawn much attention for his tweeter campaign against the Saudi government and is believed to be a member of or have a well-connected source in the royal family, revealed in his tweets that the king's son, Muhammad bin Salman who is trying to go up the power ladder to become the next king, had proposed to pay a $10 billion sum to Muqrin to buy his silence.
Then a few days later, Asa'ad Omabiya Abu Qalilah, an independent Libyan journalist and writer who has links within the Saudi monarchy, reported that Muqrin, who is the Saudi king's younger half-brother, had been placed under house arrest immediately after being relieved of his duties.
The journalist and writer said on May 10 that Muqrin cannot visit anyone or receive any guests at his palace.
Now, the Arabic-language Al-Ahd news website disclosed today that the ex-Saudi heir apparent plans to immediately escape to Britain in fear of his life.
Saudi observers believe that Muqrin's immigration would be a sign of growing discontent with the new King and, thus, strengthen those princes that have recently been reported to be working on a coup plan to dethrone King Salman.
Early this month, sources in Saudi Arabia revealed that a group of princes have worked out a plan to stand up to King Salman bin Abdulaziz and Crown Prince Mohammed bin Nayef.
Jamal Bin, a prominent Saudi activist who writes about the events within the Saudi monarchy on his tweeter page, disclosed concerted efforts by a number of Saudi princes, including Tallal, Ahmed and Mota'b, to take an immediate and integrated position against the events happening in Saudi Arabia.
According to him, the Saudi princes are seeking to save their country from the adventurism of Mohammed bin Nayef and his deputy Mohammed bin Salman who are named by Jamal Bin as "teenagers who have perpetrated a coup".
A Russian political analysis website said on June 5 that the monarchy in Saudi Arabia might come to an end in the coming years if it keeps on attacking the neighboring Yemen and its adventurism in the region.
"The collapse may well happen in the next 2 to 3 years, if the Al Saud continues its military adventures and also continues to be rude to Iran, Iraq and Yemen," the Iran.ru analytical website wrote on Thursday.
It said that although there has recently been a change in the Saudi leadership, where leadership positions were the representatives of the younger generation, and, in theory, the kingdom was to embark on the path of reform and modernization, Riyadh continues direct interference in the internal affairs of the neighboring countries, including the use of military and terrorist methods.
The Russian website noted that the Saudi regime is a forged and illegitimate regime, and said, "Saudi Arabia has been created artificially from different religious and ethnic groups, and the Al Saud government only tries to maintain a complex balance of interests among tribal heads."