Saudi Arabia
Yemen
Zionist Saudi regime warplanes attack Yemen, violate UN-sponsored truce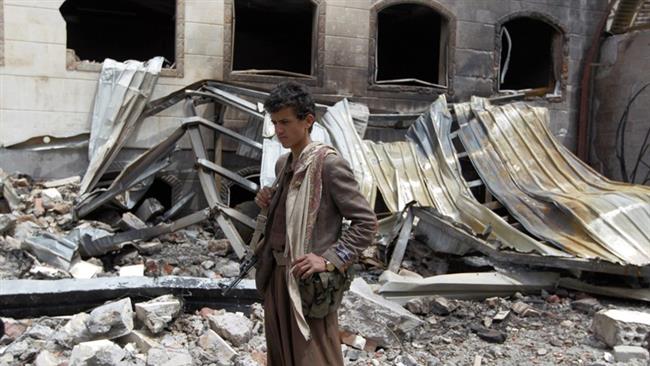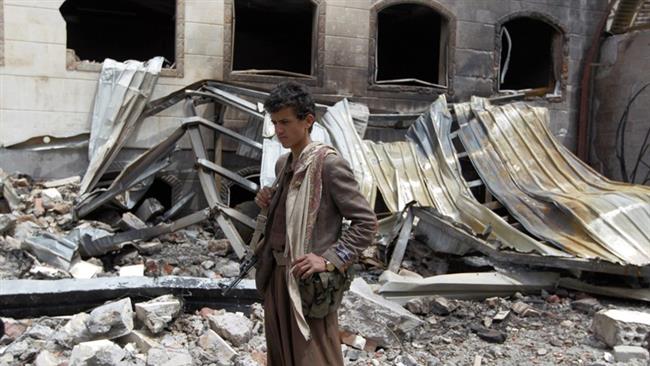 Saudi warplanes have attacked a number of areas across Yemen, violating a UN-sponsored ceasefire that came into effect minutes earlier.
The violation occurred shortly after the humanitarian truce came into force at 23:59 local time (2059 GMT) on Friday.
Riyadh's relentless aerial campaign against the impoverished Arab country continued into the early hours of Saturday morning, with Saudi warplanes hitting areas across the Yemeni provinces of Hajjah and Lahij.
Saudi fighter jets also pounded areas in the Yemeni capital Sana'a and the southwestern city of Ta'izz, security officials said.
According to local Yemeni media, a military camp in eastern Sana'a used by Ansarullah fighters was hit by at least one airstrike.
Three airstrikes also targeted an Ansarullah military camp and one of its convoys in Ta'izz.
Earlier in the day, the United Nations Security Council called on all sides of the Yemen conflict to observe the break in fighting, which is slated to run up to the end of the fasting month of Ramadan on July 17.
"All parties will need to suspend military operations during the pause," the 15-member UN council said in a unanimous statement, urging all sides "to exercise restraint in cases of isolated violations and to avoid escalation."
Also on Friday, leader of Yemen's Ansarullah movement Abdul-Malik al-Houthi said he was doubtful about the ceasefire.
"We do not have much hope for the truce to succeed," said Huthi in a televised statement on Yemen's al-Masirah television.
Saudi warplanes have been pounding Yemen since March 26 without authorization from the UN and heedless of international calls for a halt to the onslaught.
Over 3,000 people, including 1,500 civilians, have been killed since conflict started in Yemen in March 19, according to the UN.
Reports say over 21.1 million people in Yemen — more than 80 percent of the population — are in need of aid, with 13 million struggling with food shortages.