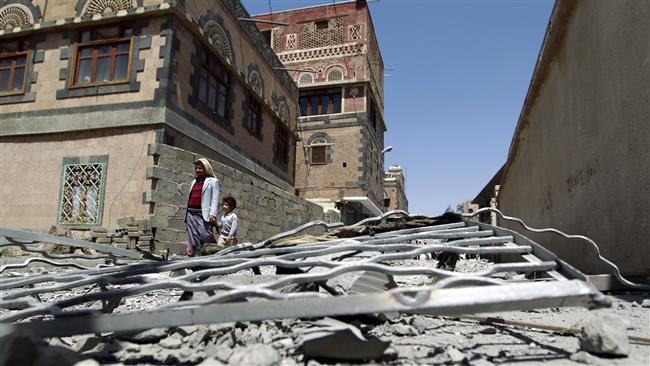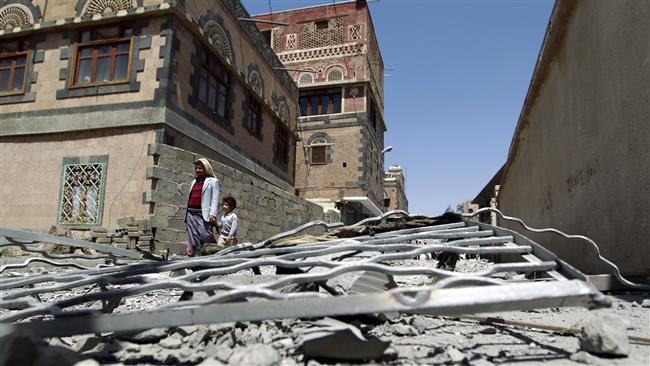 Enemy of Islam Saudi regime warplanes have conducted airstrikes against several areas in the Yemeni capital, Sana'a, as Riyadh's military aggression against the impoverished Arab country continues unabated.
The Saudi fighter jets bombarded the city's residential areas, including three houses in the al-Ghasimi neighborhood, Arabic-language al-Masirah satellite television network reported on Thursday.
According to the television network, the Saudi warplanes also bombed Faj Attan region and a police headquarters in the capital.
There has been no report on neither the number of possible casualties, nor the amount of material damage due to the attacks.
Earlier in the day, the Saudi warplanes targeted several areas in Yemen's southern port city of Aden, and the northern provinces of Sa'ada and al-Jawf, killing at least 30 people.
Meanwhile, Yemeni army and popular committees launched retaliatory attacks on Saudi army bases in Saudi Arabia's southwestern province of Dhahran al-Janub and killed at least two Saudi soldiers.
In a separate attack, the Yemeni forces targeted a Saudi military site in Jabal al-Dood of the Jizan region in southwestern Saudi Arabia, destroying a number of vehicles.
Saudi Arabia started its deadly aggression against Yemen without a mandate from the United Nations on March 26. The UN says around 2,000 people have lost their lives and as many as 7,330 others have sustained injuries due to the conflict in Yemen since March 19.