Saudi Arabia
Yemen
zionist Saudi Regime's fighter jets bombard several areas across Yemen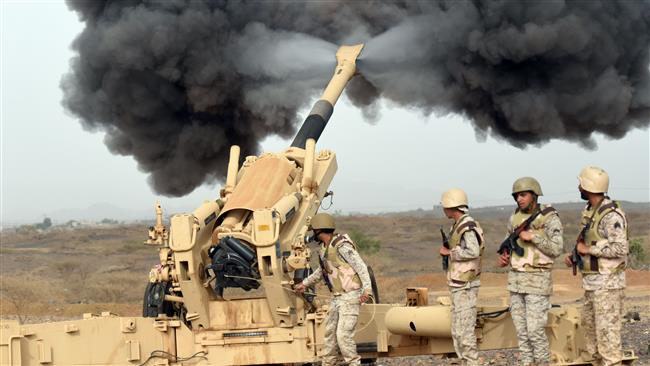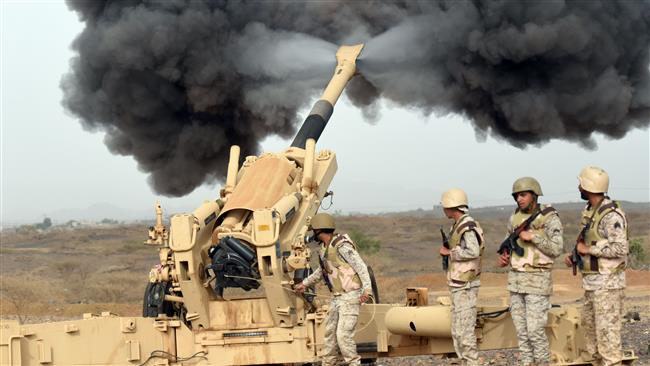 Saudi Arabia's military aggression against Yemen has entered its 20th day, with Saudi fighter jets carrying out new airstrikes against several regions across the country.
In the latest airstrikes on Tuesday, Saudi warplanes targeted areas in the provinces of Al Bayda, Sana'a, Shabwa and Ad Dali', killing and wounding a number of people, including women and children.
Saudi fighter jets also bombarded power stations in the two provincial capitals of Al Bayda and Sana'a, which led to a blackout in several districts of the cities.
Ataq, the provincial capital of Shabwa, was also bombarded.
LNG production halted
Meanwhile, Yemen LNG company announced that it halted production and exports from the country's sole liquefied natural gas plant due to the insecurity in the country.
"Due to further degradation of the security situation in the vicinity of Balhaf, Yemen LNG has decided to stop all LNG producing and exporting operations and start evacuation of the site personnel," the company said in a statement. "The plant will remain in a preservation mode."
The Saudi army fires artillery shells toward Yemen from a post close to the Saudi-Yemeni border, in southwestern Saudi Arabia, April 13, 2015. (© AFP)
Fuel and food crisis in Yemen
Press TV's Sana'a-based correspondent Yousef Mawry said Yemeni people are suffering from fuel shortage and are waiting for fuel in three-to-four-kilometer lines with most of the drivers eating and sleeping while waiting in their cars. He added that food and electricity are also in short supply in the impoverished Arab country.
Speaking to Press TV, a Yemeni civilian said, "I went to a number of gas stations in Sana'a. I am waiting here for two days. I need to pump fuel to be able to provide food for my family."
Saudi Arabia's military aggression against Yemen started on March 26 without a UN mandate in a bid to restore power to fugitive former President Abd Rabbuh Mansur Hadi, a close ally of Riyadh.
On Monday, spokesman for Yemen's armed forces and popular committees Colonel Sharaf Luqman said that civilians and Yemeni infrastructure have been the target of the Saudi aggression against Yemen.
A lot of governmental buildings, schools, shops, gas stations, markets, stadiums and mosques have been destroyed in the Saudi attacks, the spokesman added, describing the Saudi brutalities in Yemen as "war crimes."
Close to 2,600 people have been killed in the Saudi aggression, the spokesman said, adding that Saudi air raids are also hitting residential buildings.
Saudi Arabia is "targeting everything" in Yemen, Luqman added.
"Saudi Arabia is hiring foreign armies and its troops cannot dare to fight Yemenis," the Yemeni spokesman added.
He also said that the Yemeni people will strongly respond to the Saudi aggression.