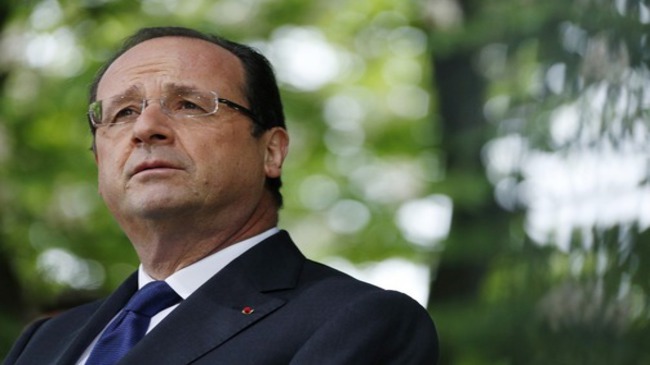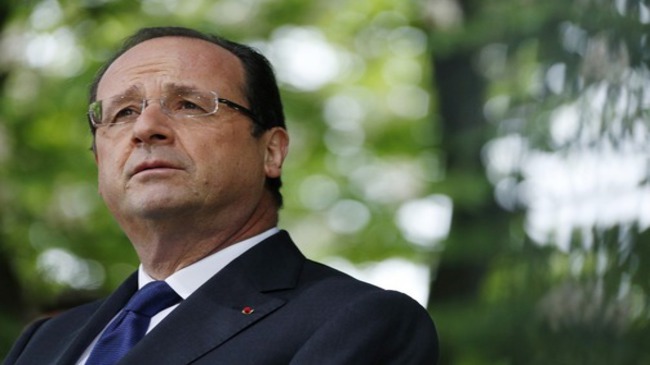 According to the survey conducted by French Institute of Public Opinion (IFOP), Hollande's approval rating has dropped to 20 percent.
The survey, published by the French weekly newspaper Le Journal du Dimanche on Sunday, found that the reported 20 percent popularity rating is the worst level recorded for a French president since the poll started in 1958.
The approval ratings for former France's Socialist president, Francois Mitterrand, and ex-Conservative president, Nicolas Sarkozy, hit a low of 22 and 28 percent respectively in 1991 and 2011.
The new findings are in line with other recent polls, which showed that Hollande's standing with voters is falling.
Last week, the results of a poll conducted by YouGov showed that only 15 percent of respondents support Hollande. Some 76 percent of the respondents said they had a rather negative or very negative opinion about the French president's actions.
Furthermore, a BVA survey indicated last month that only 26 percent of the French people had a positive opinion of Hollande. It was the first BVA poll putting a French president's popularity rating at below 30 percent.
Hollande's approval rating began to plummet soon after he became president in May 2012.
Analysts believe the French president's economic policies, rising unemployment rate at home and a failing foreign policy have increasingly made him seem indecisive and lacking in authority.