Asia-Pacific
Pakistan
Zionist Servant Riyadh Encouraging Pakistan to Give up Pipeline Project with Iran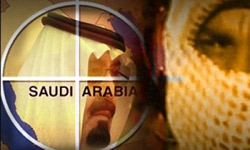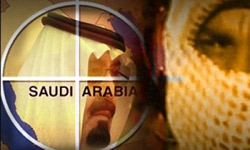 Informed sources revealed on Wednesday that Saudi Arabia has stepped up its efforts to discourage Pakistan from continuing its gas deal with Iran and vowed to satiate Islamabad's energy needs in case the latter discards its plan for importing gas supplies from Iran through a long waited multi-billion-dollar pipeline project.
"When Iran was trying to reach an agreement with Pakistan on the construction of the Pakistani part of the peace pipeline, Saudi Arabia attempted to convince Pakistan that it did not need Iran's gas," an informed source told FNA, adding that Riyadh also promised Islamabad to provide for its needed energy supplies.
He also blamed the US, along with Saudi Arabia, for the delayed endorsement of the contract on the pipeline project.
Local media in Pakistan hinted that Saudi Arabia may have invited Hina Rabbani Khar over for talks on offers more attractive than those of the Iranians as part of their efforts to undermine the strong relations between Tehran and Islamabad.
The invitation to Riyadh came after Iran offered Pakistan crude oil supply of as much as 100,000 barrels on deferred payment, besides some major financial assistance in the Iran-Pakistan gas pipeline.
Diplomatic sources suggest that Saudi Arabia is trying to convince Islamabad to give up the IPL project and turn down the new offer of crude oil imports from Iran. This, they say, is a US plot as Washington is adamant on building more pressure on Iran, press tv reported.
Meanwhile, it's unlikely for Rabbani to accept these demands as Pakistan is going through a serious fuel and energy crisis.
On the other hand, Rabbani has said that ties between Iran and Pakistan have remarkably improved.
"President Asif Ali Zardari will visit Iran soon. There is no pressure as it's in the planning stage. The work on gas pipeline is going on and In Shaa Allah (God willing) by 2014 the project will be completed and activated."
Officials say that Pakistan would benefit from the IPL project so it is important to carry on. As far as crude oil import are concerned, Pakistan lacks the expertise to refine raw oil. Therefore, it's seeking to set up a refinery in Gawadar with its Iranian partners. The move would eventually help Pakistan fulfill its fuel needs on reasonable costs.
Officials in Islamabad believe that Pakistan should take its national interest into consideration first. They want Islamabad to go ahead with Iran's offer of importing crude oil at a time crisis and complete the gas pipeline.