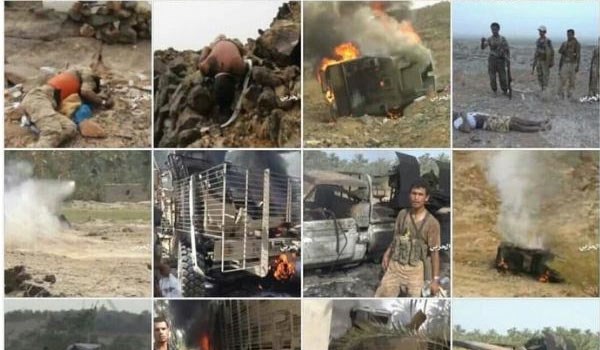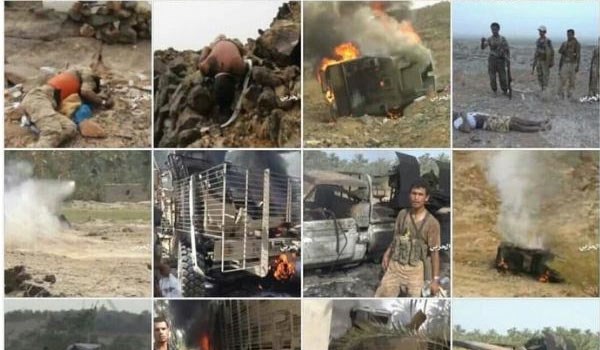 A leading Arab media outlet referred to the large number of images and footages released by the Yemeni press of the Saudi and UAE casualties in war on al-Hudaydah, noting that Riyadh and Abu Dhabi continue to keep mum about their death tolls for the fear of internal protests.
The Arabic-language Almasalah news website wrote that the UAE and Saudi Arabia have sustained heavy damage and toll in different fronts of war against Yemen, specially in al-Hudaydah, substantiated by the numerous images and footages of the Saudi and Emirati casualties released by al-Elam al-Harbi, a news website of Yemen.
"Under such conditions, Riyadh and Abu Dhabi dismiss damage and tolls of their forces for the fear of popular protests and weakening of their military forces' morale," it added.
The website also pointed to the claims by Riyadh and Abu Dhabi that they have surrounded al-Hudaydah airport, noting that they don't have even one image or footage to prove their claim, while Ansarullah has released a large number of images showing that the airport is still in the hands of the Yemeni forces.
A senior member of Ansarullah movement said on Tuesday that the Saudi-led coalition forces have failed to advance in territories leading to al-Hudaydah airport.
"The enemy is in a quest for victory just in the media and has sent its mercenaries to the slaughterhouse," Ali al-Qahoum, a senior member of Ansarullah political bureau, said.
"The Saudi coalition has increased its airstrikes and has faced failure in advancing in the Southern direction of al-Hudaydah airport after receiving heavy blows," he added.
Al-Qahoum said that the Yemeni forces would never allow "the aggressors to loot the country's wealth".