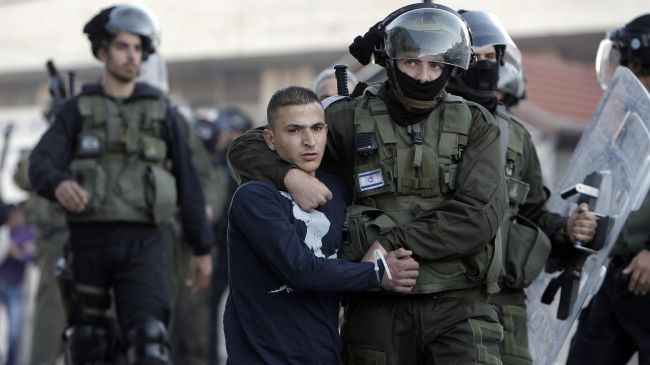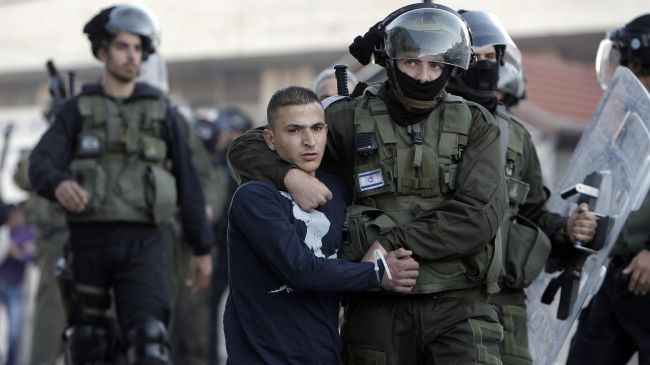 The military forces of the Israeli regime have abducted six Palestinians including five members of the Islamic resistance movement, Hamas, in the occupied West Bank.
According to reports, the Palestinians were abducted from their homes in the West Bank city of al-Khalil (Hebron) early Wednesday morning.
Hamas Member of Parliament Mohammed Jamal al-Natsheh is also among the abductees. Hamas has 74 members in the 132-seat Palestinian Legislative Council.
Palestinian human rights groups have condemned the abductions, saying the move is aimed at destabilizing the ongoing reconciliation efforts among Palestinian factions.
The Israeli military regularly raids Palestinians' houses in the West Bank arresting activists and civilians, mostly without any charges. Many Palestinians remain under detention in Israeli prisons, where they are offered minimal access to their basic rights.
Many of the inmates are under so-called administrative detention.
The administrative detention, often implemented by the Israeli regime against the Palestinian population, is a sort of imprisonment without trial or charge, allowing regime forces to make arrests without formal charges for up to six months. However, the detention order can be renewed for indefinite periods of time.
Palestinian prisoners have been subject to human rights violations such as torture during interrogations by Israeli prison authorities.