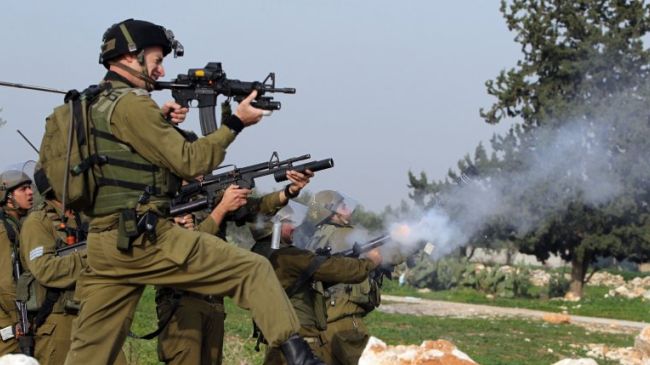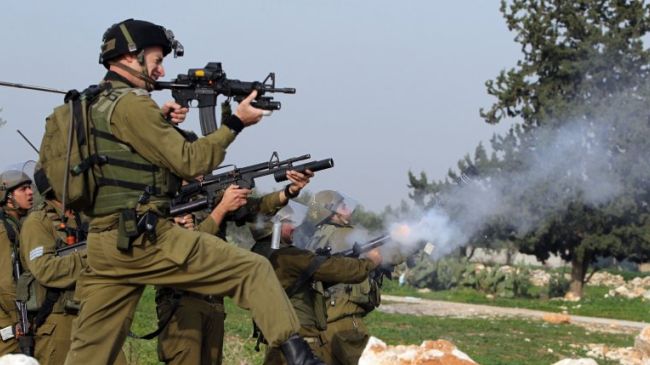 Israeli forces have attacked Palestinian protesters in the occupied West Bank and al-Quds (Jerusalem), injuring dozens of demonstrators.
Palestinians staged anti-Israeli demonstrations in the West Bank cities of Nablus and al-Khalil (Hebron) on Friday to express support for hunger-striking Palestinian inmates and demand the release of thousands of Palestinian prisoners held in Israeli jails.
Protesters in al-Khalil also called for reopening of the al-Shuhada street, the city's main street home to vital services, which Israel declared as a closed military zone in 2002.
Israeli troops fired tear gas and rubber bullets to disperse the protesters.
Israeli soldiers also briefly entered the holy al-Aqsa mosque in East al-Quds and fired tear gas at Palestinian worshippers who called for the release of Palestinian prisoners, who are on hunger strike to protest against their detention.
Meanwhile, Israel Prisons Service spokeswoman Sivan Weizman has said that hunger-striking Palestinian inmates Tareq Qaadan, Jafar Ezzedine and Ayman Sharawrna were admitted to hospital.
The three along with Samer Issawi have been on hunger strike for months to protest against their administrative detention, a controversial practice used by Tel Aviv, which allows Israeli authorities to hold people, mostly Palestinians, indefinitely without charge or trial.
Issawi was arrested in July 2012 only months after being released as part of a prisoner swap deal between Israel and Hamas.
On Thursday Issawi, 33, was given eight months in jail for violating the terms of his release from a previous sentence.