Palestine
zionist soldiers storm Palestinian media buildings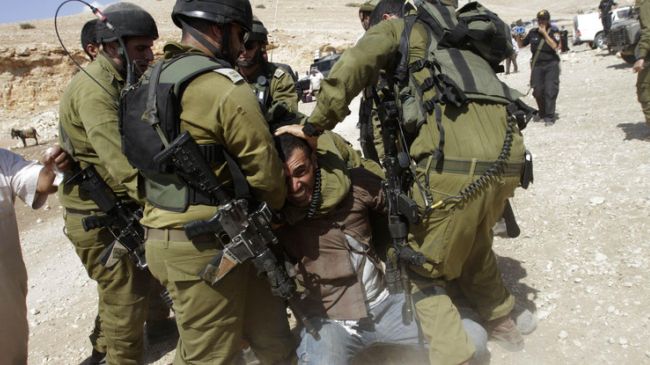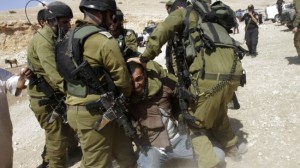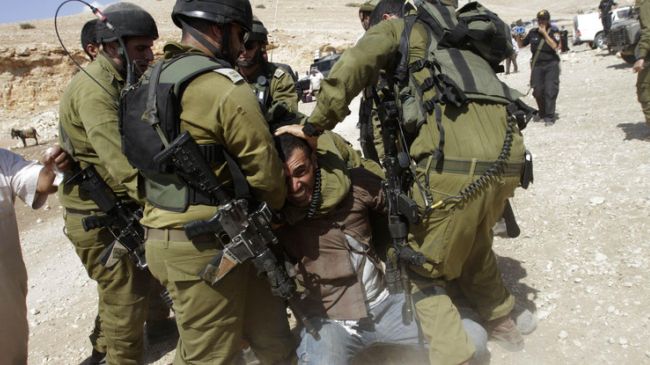 Dozens of Israeli soldiers have stormed buildings of two Palestinian media companies in the West Bank city of Ramallah, smashing equipment there.
The Israeli army raided the offices of Palestine Media and al-Quds Media companies.
Witnesses say around 100 military jeeps entered Ramallah shortly after midnight. They conducted full searches at both offices and caused significant property damage.
The attacks followed large-scale street clashes with Palestinians protesting outside the buildings.
This is not the first time Israeli forces have raided Palestinian press offices, targeting journalists' freedom.
The London-based Foreign Press Association has filed numerous complaints against the Israeli army for specifically targeting and harming journalists.
Several Palestinians have been killed in fresh Israeli raids in the occupied West Bank and the besieged Gaza Strip as Israeli forces press ahead with operations to find the allegedly three missing Israeli settlers.
More than a thousand areas have been raided by Israeli forces since the search operation began and more than 330 Palestinians have been arrested.
Palestinian Foreign Minister Riyad al-Malki has recently said Israel was overreacting to the recent disappearance of three settlers.
Israel accuses Hamas of being behind the disappearance of the settlers. However, the group has denied any involvement.
Hamas says Tel Aviv's allegation about the alleged abduction of three Israeli settlers by the Palestinian resistance movement is aimed at torpedoing the recent reconciliation deal between Hamas and Fatah.
In April, Palestinian factions Fatah and Hamas signed an agreement to end years of rivalry and form a unity government. The move irked Washington and Tel Aviv.