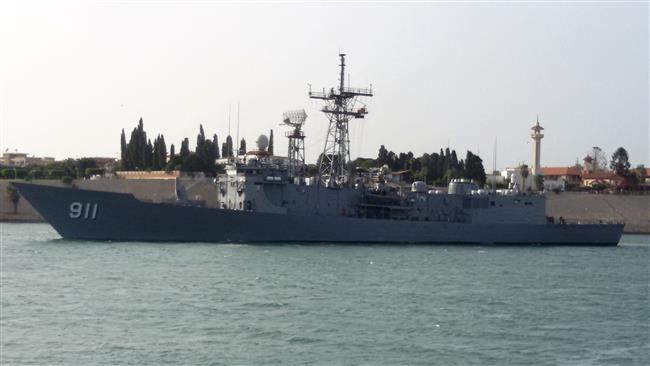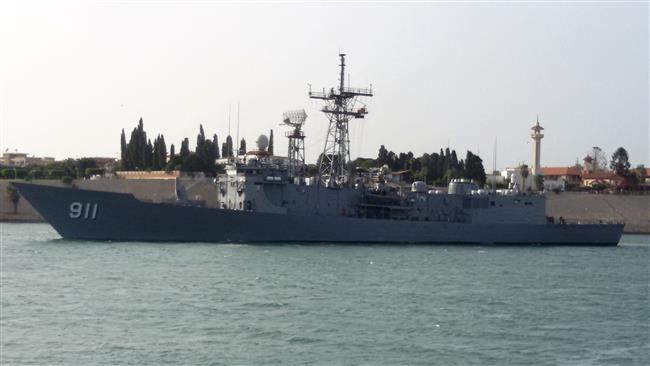 Saudi Arabia and Egypt have reportedly deployed warships to the strategic strait of Bab el-Mandab off Yemen's coast in an apparent preparation for a ground intervention in the Arabian Peninsula.
A number of Egyptian and Saudi vessels have been sent to the strait, which is the only access to Egypt's Suez Canal from the Arabian Sea, according to several unnamed Egyptian military officials cited in a report by The Associated Press on Friday.
The officials, who spoke on condition of anonymity, added that the warships from the two countries were already at or near Bab el-Mandab. One official also said two destroyers and two other vessels had arrived at the strait.
This is while Riyad Yassin, who served as Yemen's foreign minister in the cabinet of fugitive president, Abd Ruabbuh Mansur Hadi, told the Saudi-owned Al-Arabiya news channel that Egyptian naval forces are on their way to Bab el-Mandab.
According to Yassin, there was an "arrangement" for ground troops to be deployed to Yemen, which has witnessed deadly Saudi-led air raids against the Houthi Ansarullah movement since March 26.
Meanwhile, retired Yemeni army officer Nasser al-Marqashi stated that the airstrikes would continue for a week before a ground attack, which would likely be launched from Yemen's seaport city of Aden or the country's Hadramout Province, another pro-Hadi stronghold.
The Al Saud regime's aerial campaign is aimed at restoring Hadi, a close ally of Riyadh and the West, to power. This is while the Houthis say he lost his legitimacy as president of Yemen after escaping the capital, Sana'a, to Aden on February 21.
A member of the Yemeni security forces sits above debris at the site of a Saudi air strike against Houthi fighters near the Sana'a Airport on March 26, 2015. © AFP
In January, the Yemeni president and the cabinet of Prime Minister Khaled Bahah stepped down and refused to reconsider the decision despite calls by the Ansarullah movement. However, the parliament rejected the resignation.
Earlier this month, the fugitive president fled Aden to the Saudi capital after Ansarullah revolutionaries advanced on the southern Yemeni city, where he had sought to set up a rival power base.
The Ansarullah fighters took control of the capital in September 2014 and are currently moving southward. The revolutionaries said the Hadi government had been too weak to rein in the growing wave corruption and terrorism plaguing Yemen.
The Riyadh regime's blatant invasion of Yemen's sovereignty comes against a backdrop of total silence on the part of international bodies, especially the United Nations. The world body has so far failed to show any reaction to the Saudi violation of Yemen's sovereignty.
Reports say at least 40 civilians have so far lost their lives in the Saudi-led aerial assaults against Yemen.