Palestine
Zionist troops kill Palestinian in car-ramming attack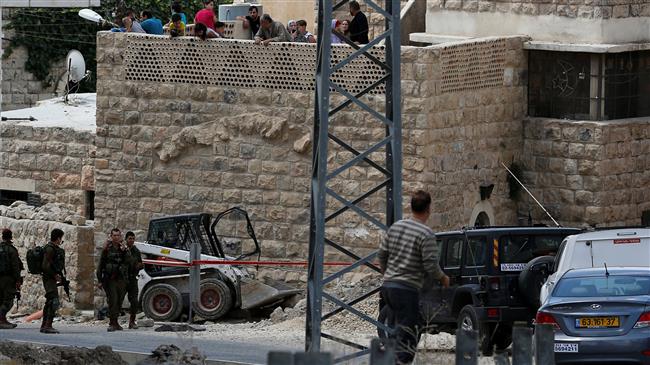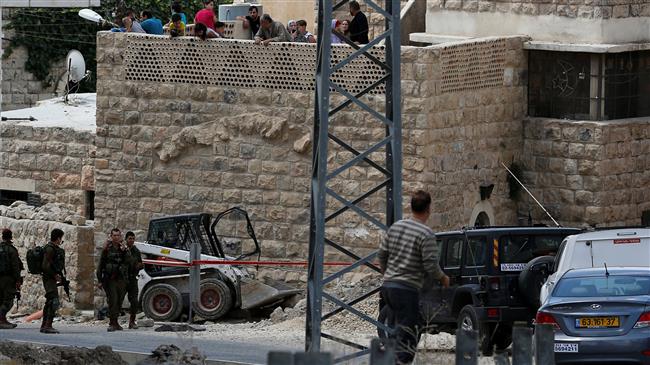 Terror regime forces have fatally shot a Palestinian man, alleging that he attempted to ram his car into the regime's troops in the West Bank.
The incident took place in the city of al-Khalil (Hebron) on Saturday and local sources identified the victim as Rami Wahid Sabarna, 37, a father of four.
An Israeli army statement said the Palestinian had attempted to run over troops located at the site with his vehicle, and that the troops fired towards the man in response, killing him.
It went on to say that no Israeli soldiers were wounded in the incident.
Human rights activist Arif Jaber said the Palestinian had been killed "in a deliberate manner."
Sources in the Palestinian Red Crescent also said the Israeli forces had prevented the ambulance crews from reaching the scene.
In recent months, Israel has stepped up its extrajudicial killing of Palestinians in the occupied territories.
Israeli troops have on numerous occasions been caught on camera brutally killing Palestinians, with the videos going viral online and sparking condemnations of the regime's military.
On Friday a 21-year-old Palestinian nurse was shot dead by Israeli soldiers near the Gaza fence.
Tensions have been running high in Gaza since March 30, which marked the start of a series of protests, dubbed "The Great March of Return," demanding the right to return for those driven out of their homeland.
At least 120 Palestinians have been killed by Israeli forces since the return rallies began.
The Gaza clashes reached their peak on May 14, the eve of the 70th anniversary of the Nakba Day (the Day of Catastrophe), which coincided this year with the US embassy relocation from Tel Aviv to occupied Jerusalem al-Quds.