North America
Zionist Trump's second nominee for US Army secretary drops out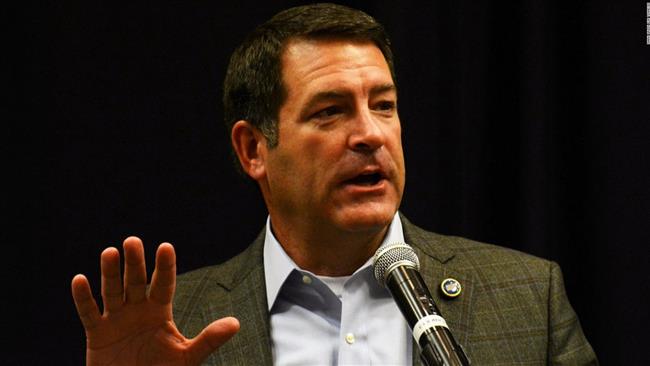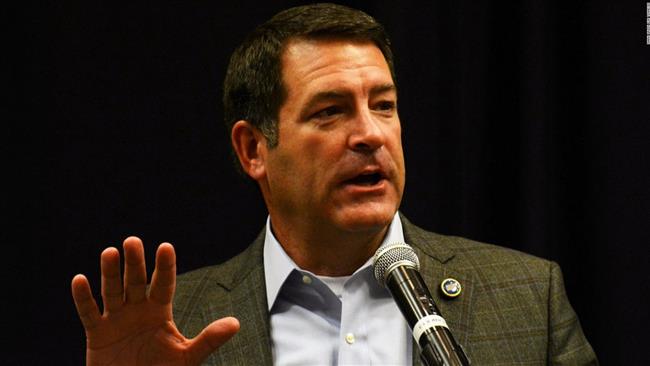 US President Donald Trump's nominee for secretary of the Army has withdrawn his nomination over his past remarks about Muslims, Latinos and other groups.
Being Trump's second nominee for the position to withdraw, Mark Green, a veteran and Republican state senator from Tennessee, announced his decision Friday, citing "false and misleading attacks" against him.
"My life of public service and my Christian beliefs have been mischaracterized and attacked by a few on the other side of the aisle for political gain," Green charged.
He also said he did not want to create distractions for Trump, Defense Secretary James Mattis "and many others, and their desire to Make America Great Again by preparing our military to face the many challenges in the world for the safety and security of our nation."
Green decided to stand down after the first nominee, Vincent Viola, a billionaire, withdrew in February, saying he was not able to overcome conflict-of-interest objections due to certain financial interests.
Chuck Schumer, head of the Democrats in the US Senate, said Green "should not have been nominated in the first place."
"Mark Green's decision to withdraw his name from consideration as Army secretary is good news for all Americans, especially those who were personally vilified by his disparaging comments," Schumer said in a statement.
Green was criticized by Muslim Advocates and the Council on American-Islamic Relations, which consider his remarks derogatory toward the Islamic faith and its followers.
He had said that he did not believe students should learn about Muslim beliefs and religious practices.