Bahrain
Zionist US secretary of state in Bahrain amid protest calls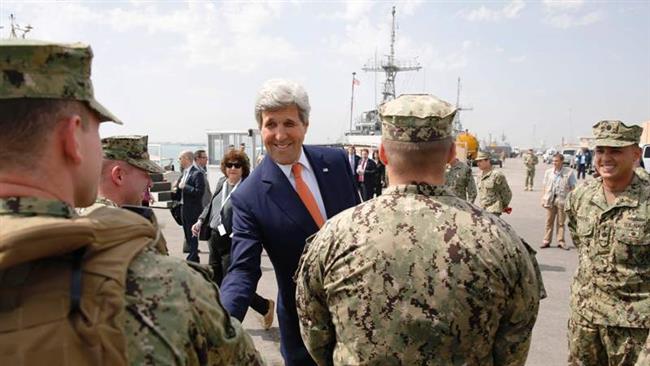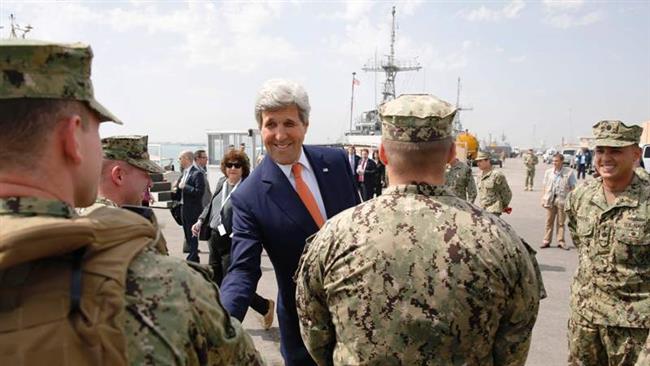 US Secretary of State John Kerry has arrived in Bahrain amid calls for protest against his visit to the Persian Gulf Arab country.
Kerry arrived in the Bahraini capital, Manama, on Wednesday evening and was welcomed by his Bahraini Foreign Minister Sheikh Khalid bin Ahmed Al Khalifa.
He was scheduled to discuss regional issues, including the conflicts in Syria and Yemen as well as the fight against the Daesh terrorist group, during meetings with officials from the six countries making up the Persian Gulf Cooperation Council (GCC).
GCC comprises of Bahrain, Saudi Arabia, Qatar, Kuwait, United Arab Emirates and Oman.
The visit comes ahead of a planned GCC summit in Saudi Arabia later in April which US President Barack Obama is set to attend.