Iran
North America
Zionist US Senator: Iran's nuclear program 'biggest threat to world'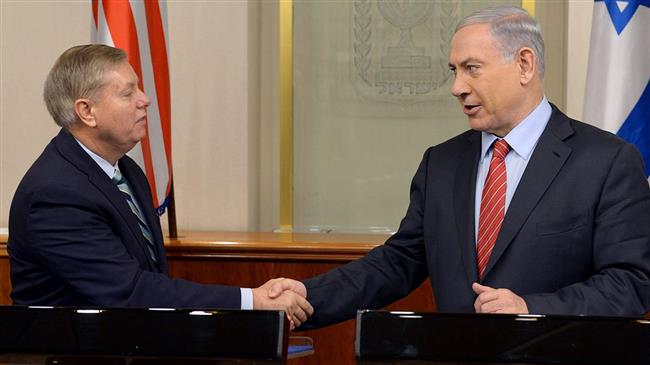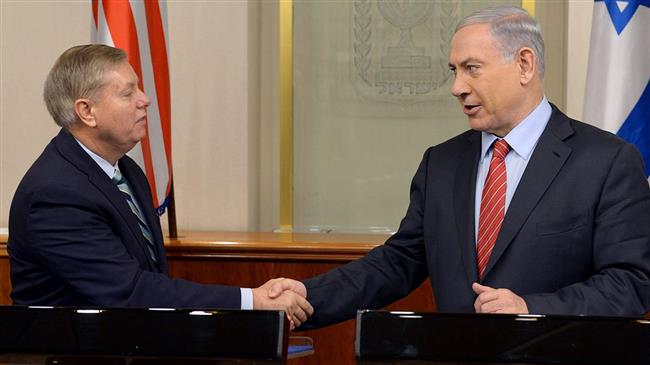 US Senator Lindsey Graham has described Iran's nuclear energy program as the "biggest threat to the world."
"The Iranian nuclear ambitions are the biggest threat to the world in general," the Republican senator from South Carolina said during an interview published Friday by the Israeli media outlet Israel Hayom.
One of the leading foreign policy hawks and interventionists in Congress, Graham tried to please the powerful pro-Israel lobby in the US by stating that Congress will "push for measures to make sure that the Iranian nuclear negotiations are handled properly."
"Israel needs to be reassured that Congress will be there in an appropriate way," the GOP senator said.
"When it comes to military assistance, economic assistance, Congress is firmly in Israel's camp. There is absolutely no support in any segment of American political life to restrict aid to Israel," he added.
Graham announced last week that the US Senate would vote on Iran sanctions legislation next month.
US President Barack Obama has acknowledged that Iran would become a "very successful regional power" if a long-term nuclear agreement is reached.
Iran and the P5+1 group — Russia, China, France, Britain, the US plus Germany are engaged in negotiations to reach a comprehensive agreement over Tehran's nuclear program.
Despite progress in the talks, the negotiating countries failed to clinch a final deal by a November 24 deadline. The talks have now been extended until July 1, 2015.
Iran's nuclear chief, Ali Akbar Salehi, has said nearly 9,000 centrifuges are presently operational in the country, stressing that Tehran will not activate more centrifuges as a sign of goodwill during the negotiations.