Palestine
'zionists' Unveils New Model of Jewish Temple near Al-Aqsa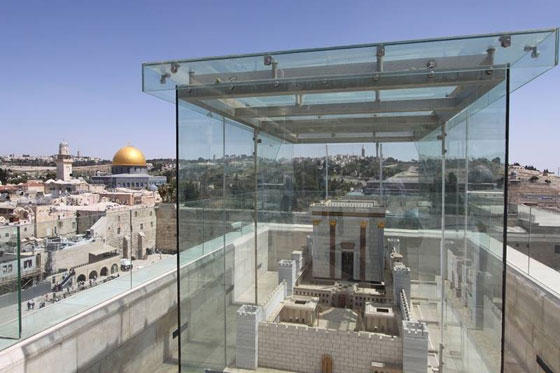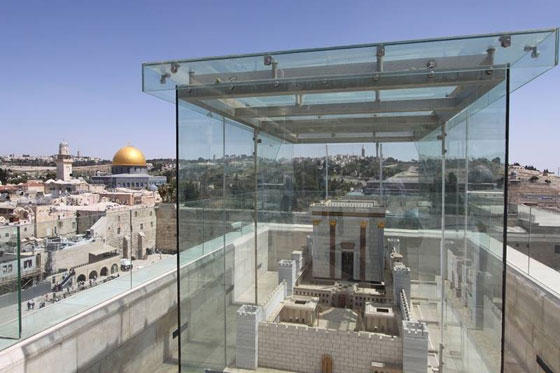 zionists officially unveiled a scale model of a "third" Jewish temple in an inauguration ceremony in the Old Occupied al-Quds city, a Palestinian NGO warned Friday.
The model was formally unveiled on a stage located near the al-Aqsa Mosque complex in a Zionist neighborhood of the Old City.
In a Friday statement, the al-Aqsa Foundation for Endowment and Heritage described the move as "a direct threat to the al-Aqsa Mosque" aimed at "garnering support for the "Israeli" occupation's plan to build a [Jewish] temple on the al-Aqsa site."
The NGO added that the scale model had been unveiled on the roof of a Jewish school in a Jewish neighborhood west of al-Aqsa.
"The stage features a large scale model of the so-called 'Temple' and a spacious hall that can accommodate hundreds of visitors, from which the al-Aqsa complex and the Old City can be viewed with binoculars," the group said.
The NGO went on to warn against "Judaization projects" being carried out by the Zionist entity in al-Quds, adding that the "Israeli" authorities hoped the new temple model display would attract tens of thousands of local and foreign visitors annually.
In January, the Palestinian NGO, which is devoted to safeguarding al-Aqsa from "Israeli" depredations, warned that new "Israeli" excavations – funded by a right-wing Jewish pro-settlement organization – were being carried out only meters from the mosque's southern gate.
"Israeli" authorities have never officially denied the existence of the excavations, said to have started decades ago, that the NGO says are being carried out underneath the city's Islamic holy sites.
Palestinian organizations have been consistently barred from inspecting suspected excavation sites.
This comes as "Israel" continues to wage an aggressive campaign to "Judaize" the holy city with the aim of effacing its Arab and Islamic identity.