Palestine
Zionists uproot over 150 olive trees in WB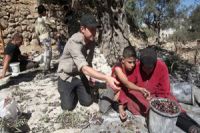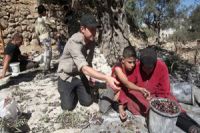 A group of Zionist settlers have uprooted more than 150 olive trees south of the occupied West Bank city of Nablus.
The Zionist settlers on Monday raided the village of Huwwara near Nablus and cut down over 150 trees belonging to Palestinian farmers, according to Ghassan Daghlas, the Palestinian official in charge of monitoring illegal settlers' activities in the area.
In a similar move on Sunday, the Zionist settlers destroyed over 60 trees.
In January, Tadamun Foundation for Human Rights, an NGO, said in an annual report that an estimated 8,000 trees, some of them hundreds of years old, had been damaged and destroyed altogether by the Zionists.