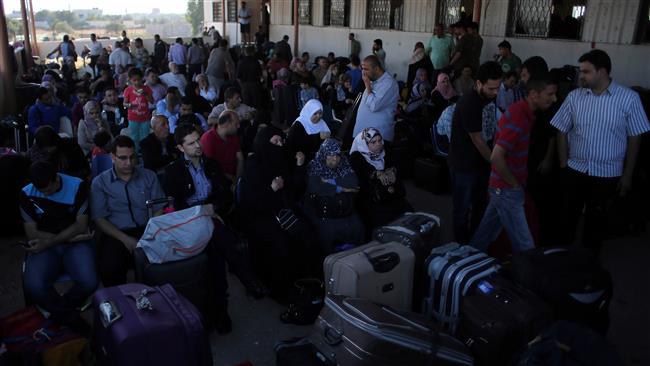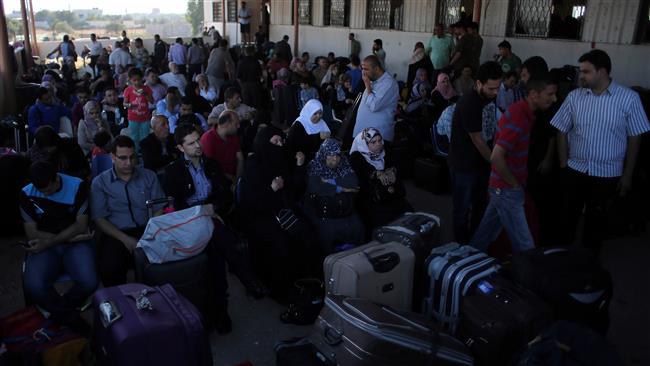 The Egyptian government has reopened the Rafah border crossing with the Israeli-blockaded Gaza Strip for a three-day period.
The head of Gaza's border authority, Maher Abu Sabha, said Cairo had opened the Rafah border crossing on Saturday morning.
The crossing, which is Gaza's only gateway to the outside world with no Israeli control, will operate for three days, allowing Palestinians to travel in both directions. Some 15,000 people have applied to exit, Abu Sabha said.
Egypt has been keeping closed the Rafah border crossing, Gaza's only land terminal that bypasses Israel, since the Palestinian resistance movement Hamas took control of the coastal strip in 2007.
Cairo tightened the restrictions on the Rafah crossing after the Egyptian military ousted President Mohammed Morsi, the country's first democratically elected president, in a 2013 coup.
This year, Egypt has opened the crossing in both directions only five days.
On June 9, Palestinian sources said that during talks with Cairo, whose place and exact time are unknown, Hamas officials asked Egypt to reopen its Rafah border crossing with Gaza. Egypt, in return, demanded several confidence-building moves.
Egypt has also launched a crackdown on the underground tunnels, which are the only lifeline for Palestinians living under the Israeli siege.
Israeli has imposed a strict blockade over the impoverished Palestinian enclave of roughly 1.8 million since 2007.