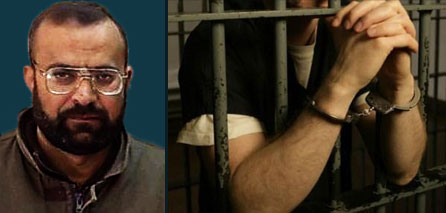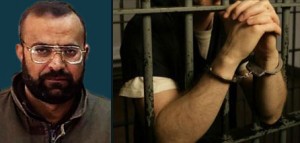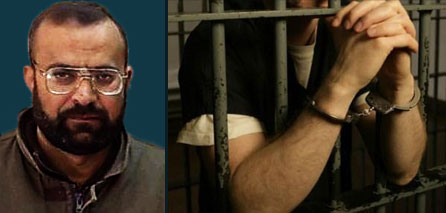 The Zionist occupation renewed the administrative detention, without trial or charge, of Majed Abu Obeida, a Hamas West Bank leader, for the seventh consecutive time, Ahrar center said on Tuesday.
The center for prisoners' studies and human rights said in a statement that the renewal was intentionally announced on the day that Abu Obeida was scheduled to be released.
It charged that the step was meant to weaken the detainee's morale and to upset his wife and nine children.
Abu Obeida, 47, was captured on 12/11/2007 and was held since then in administrative custody in Ofer and Negev prisons.
Meanwhile, the ZO moved Hamas commander Yehya Sinwar to solitary confinement in Ramon jail.
Hamas prisoners in occupation jails held the ZO fully responsible for any harm done to Sinwar, noting that three other Hamas commanders were held in isolation.
Sinwar, who was arrested in 1988, is serving a life sentence and had spent most of his detention in isolation in Hadarim and Nafha jails.
The higher national committee for support of prisoners said on Tuesday that the number of oldest serving prisoners in ZO jails had risen to 316 including 114 who spent more than 20 years in detention and who include 14 who spent more than 25 years in jails.
It added that three prisoners have served more than 30 years in occupation jails the oldest being Fakhri Al-Barghouthi who completes his 32nd year in jail in less than a month, thus posing as the oldest serving prisoner in the whole world.