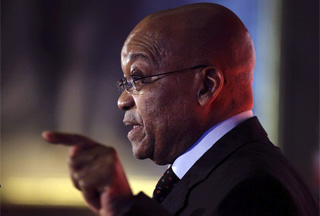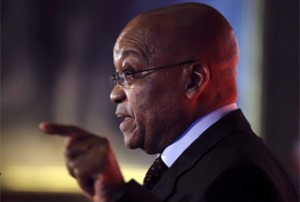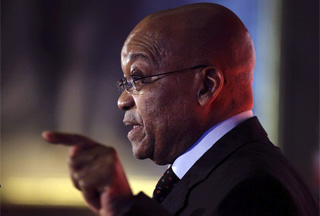 South African President Jacob Zuma's large ruling party has defeated a vote of no-confidence called by opposition parties over the leader's admission to fathering a love child.
The motion was called by the Congress of the People (COPE) and backed by the Democratic Alliance. It marks the first such vote since the end of apartheid in 1994, when the African National Congress (ANC) party came to power.
"The president has by his own willful conduct and dangerously flawed judgment lost the confidence of this house and the nation," COPE leader Mvundla Dandala told parliament after proposing the motion.
Zuma, who reportedly has 19 children by his three wives, sparked national uproar with the controversy. Opposition movements say his actions contradict the country's crucial fight against HIV/Aids.
He survived the vote with 84 votes of no-confidence against 241, with eight abstentions.
The scandal broke out last year with the revelation that the 67-year-old had fathered a baby last year with the daughter of a top World Cup organizer, Irvin Khoza.
Zuma is currently in Zimbabwe in an attempt to break a fresh impasse within the country's fragile year-old unity government.