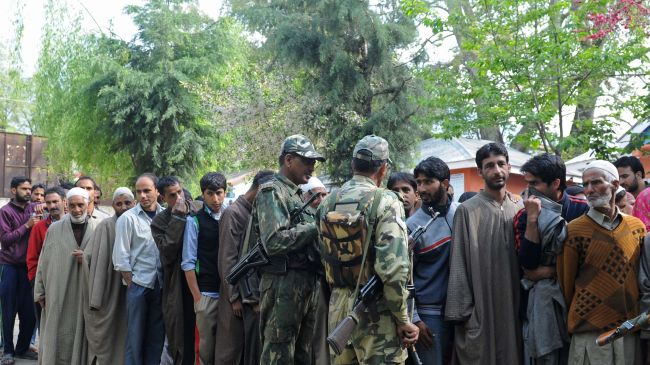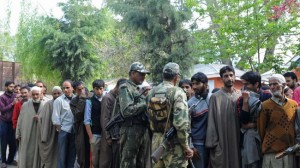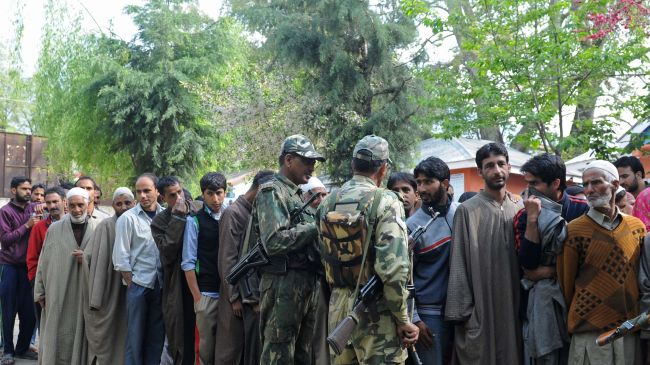 One protester has been killed and two others critically wounded in Indian-administered Kashmir during clashes with Indian forces.
The clashes broke out in Srinagar on Wednesday soon after the seventh stage of India's nine-phase general elections ended and as government forces were withdrawing from the area.
Police opened fire on the demonstrators, who threw stones and attacked government vehicles in protest against the holding of the parliamentary elections in the territory.
"One person died and two were critically injured," a senior police officer told AFP on condition of anonymity.
A polling official was also wounded in a separate incident in the area as protesters threw rocks when voting was coming to a close, the police officer added.
People cast their ballots in the seventh phase of India's parliamentary elections on Wednesday, which was conducted in 89 constituencies across seven states, including Jammu and Kashmir.
Officials, however, recorded less than 26 percent of voting in the disputed state, following a call for boycott by prominent pro-independence leader Syed Ali Geelani and several other Kashmiri activists.
Pro-independence activists in Kashmir say holding the vote in the region is aimed at deceiving the international community regarding the Kashmir dispute and denying Kashmiris the right to self-rule. They are protesting what they call the Indian occupation of Kashmir.
Kashmir lies at the heart of more than 66 years of hostility between India and Pakistan. Both neighbors claim the region in full but have partial control over it.
Many Kashmiris have been killed in an uprising and a subsequent Indian military crackdown since 1989.