World News
1000s evacuated after fire, blasts at Sri Lankan army camp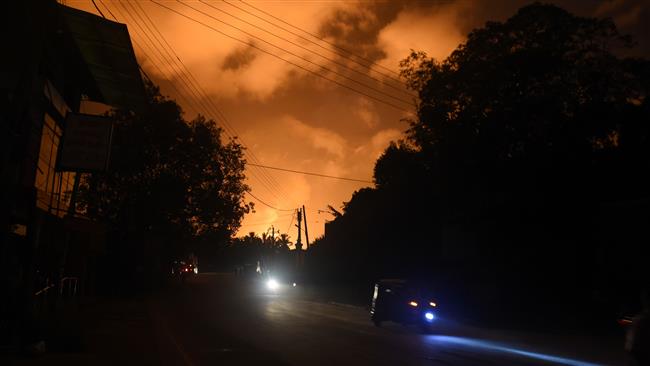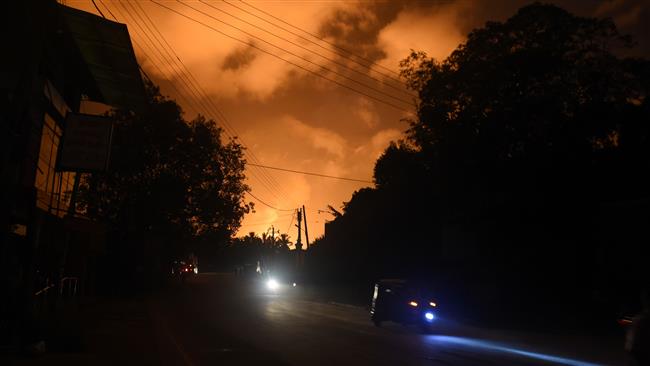 Thousands of people have been evacuated from areas near Sri Lanka's capital, Colombo, where a fire at an ammunition depot has caused a series of explosions.
Residents living within six kilometers (3.75 miles) from the Salawa military complex, located 33 kilometers (20 miles) east of Colombo, were ordered to leave their homes and move to schools and temples as a safety precaution.
The army announced on Monday that the ammunition depot blaze had been extinguished after burning for around 12 hours.
"The fire has been put out, but still there are intermittent explosions. That is why we are asking residents to keep away," army spokesman Jayanath Jayaweera said.
Businessman Neville Nishantha said he fled with his wife and three children as the ammunition depot started exploding. He returned on Monday morning to see his house devastated.
"A mortar bomb had gone through my roof and hit the living room," the 44-year-old Nishantha said.
He added, "A wall collapsed in the bedroom where my three children would have slept. We are lucky to have escaped. All of us started running as the explosions began."