Palestine
110 injured in police, protesters clashes in WB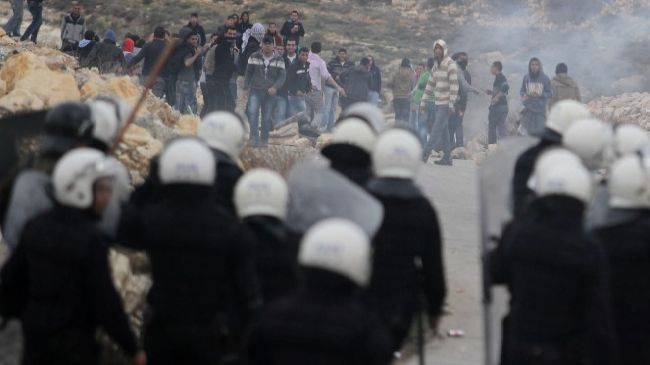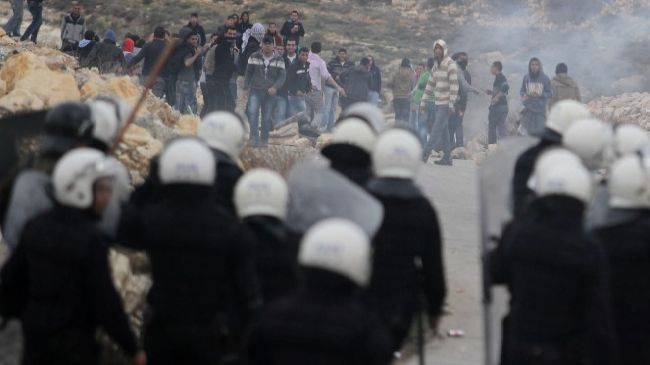 Police have clashed with Palestinian protesters outside the Jelazoun refugee camp located north of the occupied West Bank city of Ramallah, leaving at least 110 people injured.
On Sunday, police fired teargas and stun grenades to disperse the demonstrators, who were protesting against a United Nations strike that has paralyzed services in several Palestinian refugee camps.
Over 40 policemen were injured during the clashes, according to a Palestinian Authority police spokesman, while the Jelazoun Popular Committee said more than 70 protesters were wounded.
On Sunday morning, the Palestinian youth blocked several roads in Ramallah and to its north with burning tires and other obstacles to vent their anger over a lack of services normally provided by the United Nations Relief and Works Agency (UNRWA).
UNRWA employees have been on strike for a month, forcing the cash-strapped body to shut schools and stop collecting garbage from refugee camps.
"The trash here is piled up so high we can't even sleep at night for the smell," said camp resident Mahdi Ahmed.
"The UNWRA strike has gone on for 35 days, and there are no clinics, no jobs, no education. What hope is there for this generation? We're being strangled little by little," Ahmed added.
A Palestinian labor union began a strike in December 2013 over salaries. The UNRWA has more than 5,000 employees in its 19 camps in the occupied West Bank.