Syria
12 civilians killed in Takfiri rocket attacks on Syria's Aleppo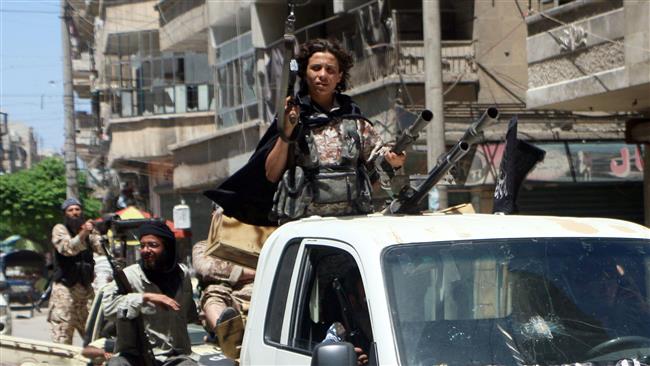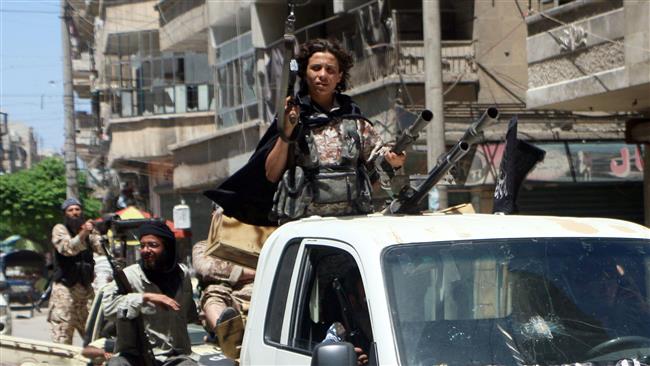 At least 12 civilians have been killed after Takfiri terrorists launched rocket attacks on residential areas in the northwestern Syrian city of Aleppo.
According to the so-called Syrian Observatory for Human Rights on Thursday, the rockets were fired from the eastern part of the city.
Aleppo is controlled by the government in the west and terrorists in the east. Fighting in Syria spread to Aleppo in mid-2012.
"A large rocket knocked down a three-floor building in Sharea Tishreen and killed eight people," said Rami Abdel Rahman, the director of the UK-based group.
Four other civilians also lost their lives in terrorist attacks on other parts of Aleppo.
Takfiri shells also landed in al-Masharia, al-Faid, al-Esmaelia and al-Hamdania districts of the city, leaving a number of civilians wounded.
The ruthless offensives came a day after the Syrian Army managed to kill 21 Takfiri terrorists in Aleppo and its countryside.
Four other militants were also killed after they launched an abortive attack on a number of army checkpoints and bastions in Idlib on Wednesday.
Syria has been struggling with a deadly crisis since March 2011. The violence fueled by Takfiri groups has so far claimed the lives of over 230,000 people, according to reports.
The United Nations High Commissioner for Refugees says over 7.2 million people have also been internally displaced while more than three million others have fled Syria due to the crisis in the Arab country.