North America
13 weapons recovered from Oregon shooting suspect: Official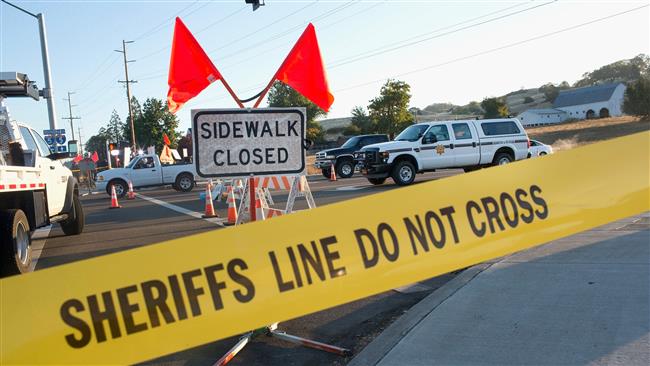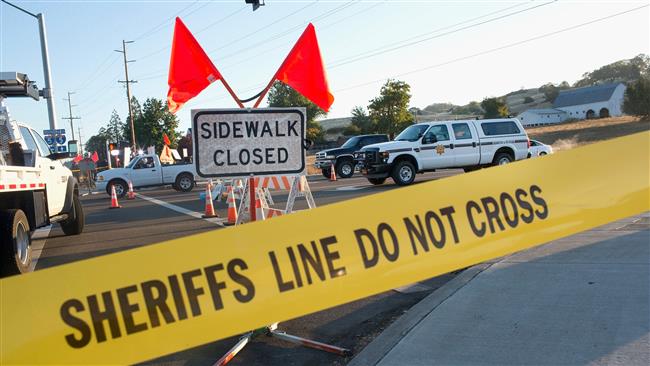 An American official says thirteen weapons have been recovered from the gunman who killed nine people and wounded seven others in the state of Oregon on Thursday.
The gunman, identified as Chris Harper Mercer, opened fire on Thursday inside a classroom at Umpqua Community College near Roseburg, Oregon.
The gunman, who is thought to be in his 20s, was later shot and killed by police officers in firing exchange.
"So far we have recovered 13 weapons. Six were recovered at the school, seven recovered at the shooter's residence," said Celinez Nunez, an agent with the US Bureau of Alcohol, Tobacco, Firearms and Explosives.
"All were traced to a federal firearms dealer," she told reporters on Friday.
"In addition to the weapons recovered, we also were able to recover a flak jacket lying next to the rifle at the school, and it had steel plates with five magazines," Nunez said. "An additional amount of ammunition was also recovered at the apartment."
Meanwhile, the United Nations on Friday called on the United States to "take necessary action" to reduce gun violence following the Oregon shooting.
Following the mass shooting, US President Barack Obama expressed his anger and sadness over the deadly incident and made another impassioned plea for gun control legislation.
He blasted Congress for refusing to change the country's gun laws in response to a series of mass shootings across the United States.
"Somehow this has become routine," Obama said at the White House on Thursday in reaction to the shooting.
Every year, more than 30,000 people are shot and killed in the United States. The US averages 87 gun deaths each day as a function of gun violence, with an average of 183 injured, according to the University of Chicago Crime Lab and the Centers for Disease Control.
About 4.5 million firearms are sold annually in the United States at a cost of 2 to 3 billion dollars.