Syria
15 Syrians killed, 24 injured in Homs foreign terrorists car bomb attack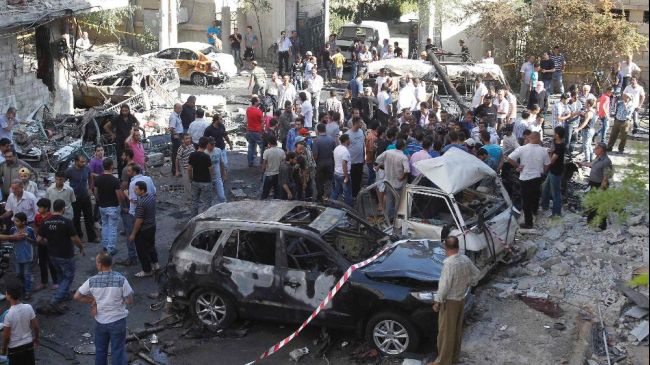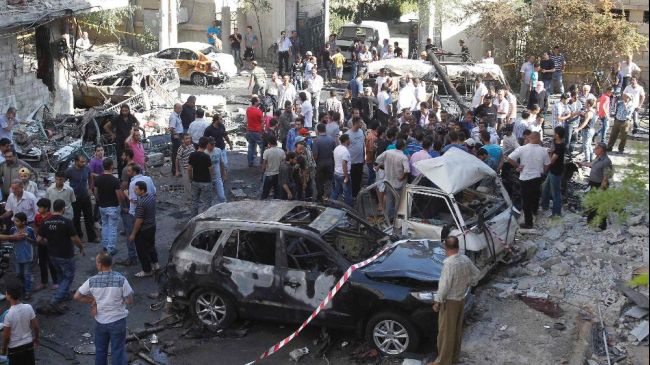 At least 15 Syrian civilians have been killed and 24 others injured in a car bomb attack in the western city of Homs, Press TV reports.
Many residential buildings were also damaged by the explosion which occurred near a mosque in Hamra district of the restive city on Sunday.
Some of the injured are reported to be in critical conditions.
Meanwhile, Syrian forces have clashed with militants in al-Raqqa Province, inflicting heavy losses on them.
The Syrian army also killed tens of terrorists and seized large amounts of weapons in Skaa town in Damascus' outskirts. Several explosive devices were also defused in the capital suburb of Daraya.
Syria has been experiencing unrest since March 2011. Many people, including large numbers of army and security personnel, have been killed in the turmoil.
The Syrian government says the chaos is being orchestrated from outside the country, and there are reports that a very large number of the militants operating in the country are foreign nationals.
Last week, Syrian newspaper Al Watan published the names of 142 foreign militants from 18 countries, who were killed while fighting against the government. Almost 50 of those named were Saudi nationals.
According to the paper, they were mostly extremists belonging to al-Qaeda or those who joined the terrorist organization after arriving in Syria. The terrorists had entered the country via Turkey and Lebanon.