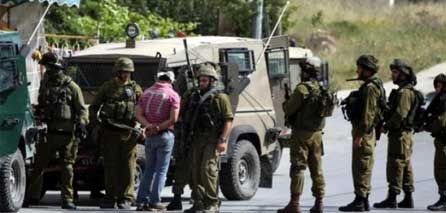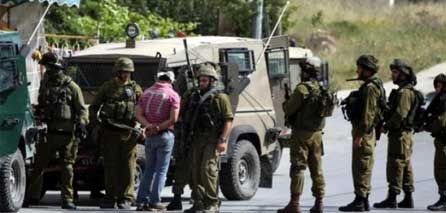 Israeli occupation claimed, on Tuesday evening, the army managed to kidnap three Palestinian groups consisting of 19 Palestinian young men for alleged anti-occupation attacks in Al Khalil.
Israeli sources quoted the army saying that the kidnapped Palestinians include minors under 18 years from "Beit Fajjar" town in Al Khalil.
The Israeli army claims that they were kidnapped for carrying out anti-occupation attacks including shooting and throwing Molotov cocktails.
The sources pointed out that the kidnapped were transferred to interrogation.