Iran
1st batch of Iranian pilgrims return home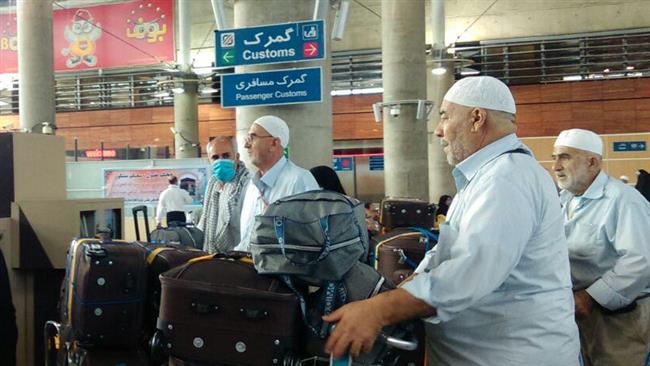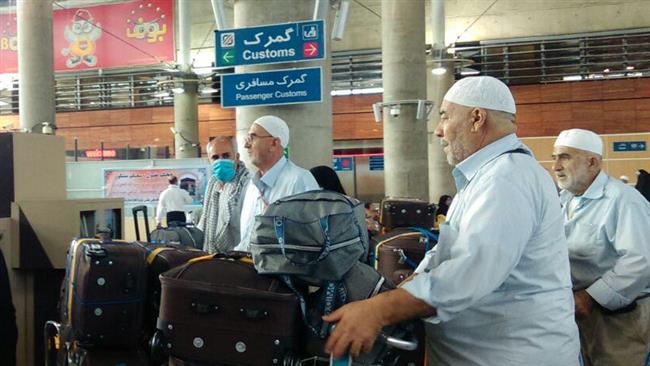 The first group of Iranian Hajj pilgrims has arrived at Tehran's Imam Khomeini airport from Saudi Arabi where more than 2,000 pilgrims were recently crushed to death.
The Monday arrival of the pilgrims follows the deadly crush in Mecca and Mina, casting doubt on the Saudi authorities' capacity to manage the centuries-old religious gathering of Muslim pilgrims.
A total of 64,000 Iranian pilgrims will return over two coming weeks.
On September 11, a massive construction crane collapsed into Mecca's Grand Mosque, killing more than 100 people and leaving over 200 others wounded.
This was followed by a mishap in Mina, near Mecca on September 24 during the Hajj rituals.
The head of Iran's Hajj and Pilgrimage Organization, Saeid Ouhadi, said 226 Iranians have so far been confirmed dead in Mina tragedy. The number of wounded Iranian pilgrims stands at 27, with 248 Iranians still unaccounted for.
The Saudi Health Ministry says around 770 people lost their lives in the crush in Mina, near the holy city of Mecca, on September 24. However, Iran's Hajj and Pilgrimage Organization puts the total number of pilgrims killed in the incident at more than 2,000.
The wounded are under treatment in hospitals in Mecca, Ouhadi said.
He said a number of those who had gone missing have been identified and are in good health.