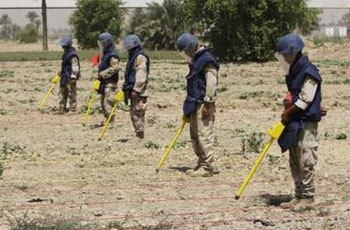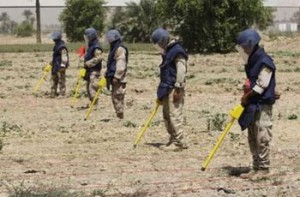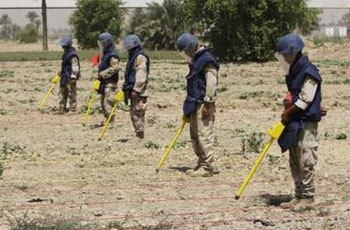 Head of Iraqi organization responsible for removing mines said Wednesday there are 25 Million mines in different parts of Iraq, Arabic al-Quds newspaper reported.
Mozahem Jihad said," We need 25,000 experts for neutralizing half of the mines within ten years."
He said that 10 million of the mines were in Kurdistan region, adding," Three million tons of unexploded missiles, rockets and bombs threaten the life of residents in 9995 Iraqi villages and residential units.
The official said on the basis of researches made by the International Red Cross, persons who injured by mine blasts, live in bad conditions and have not receive suitable services.