Palestine
2nd Palestinian martyred after zionist attack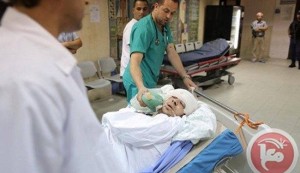 A 22-year-old youth has succumbed to wounds sustained during an Israeli military raid on Qalandiya refugee camp south of Ramallah, making him the second Palestinian to be killed by Israeli forces.
Mustafa Hosni Aslan was shot in the head by Israeli forces when they raided the camp before dawn on Friday, one of three Palestinians wounded in the camp.
After being taken to Ramallah Governmental Hospital he was subsequently moved to Jerusalem's Hadassah hospital earlier in the day, and he was pronounced dead by Israeli medics there just after noon.
His death was announced in Qalandiya refugee camp only hours after it had been announced that he was injured, leading to a state of shock for many residents.
Two other Palestinians were shot during the raid, one in the stomach and one in the side.
Aslan is the second Palestinian shot dead on Friday. Earlier, 15-year-old Mahmoud Jihad Muhammad Dudeen was martyred by Israeli forces during clashes in the southern West Bank city of Dura.
The Israeli military said on Friday that in the past week, they have raided 1150 "locations," including homes, charities, universities, and offices, and detained 330 Palestinians, out of which 240 were affiliated with Hamas.
The Israeli regime has also imposed widespread closures in the southern West Bank region of al-Khalil.