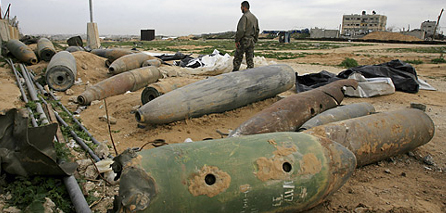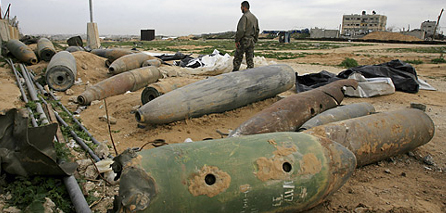 Three Palestinian children were critically injured today as a mine exploded in Bait Hanoon town, north of Gaza Strip.
The Director of Emergency Services at Al-Shefa Hospital, Dr. Muawiya Hassanein, said that the three injuries were transferred to Kamal Odwan Hospital to recive medication, adding that their health condition is moderate.
Israel has left number of unexploded bombs under the rubbles of the destroyed houses in Gaza war. Some of them were discovered and exploded by the Ministry of Interior in Gaza, but others still buried in the ground.