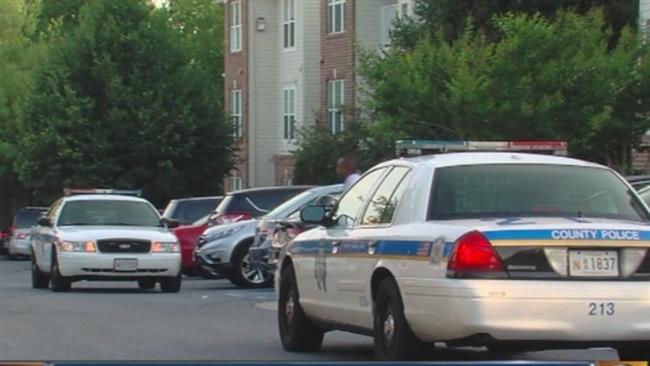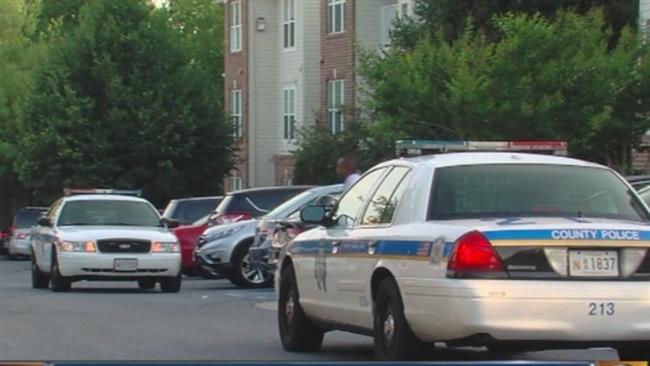 Several US police officers have shot and killed an unarmed black man in Baltimore, the city that has recently been the scene of mass demonstrations over the death of Freddie Gray, a black man who died in police custody in April.
Spencer Lee McCain, 41, was shot in the Owings Mill area mid Thursday and pronounced dead at Sinai Hospital in Baltimore early at night, police said.
Police Chief Jim Johnson claimed that officers shot McCain because they thought he was armed. They, however, did not find a weapon on him.
Three officers, two of them white, were on the scene, and all fired at McCain in the presence of two children and a woman.
The incident began when one of the children in a home called his grandmother, who called 911 and asked police to go there, Johnson said.
One of the officers said he heard screams for help coming from the home. Three officers, "fearing that someone was in imminent danger of injury or death," forced their way into the home, Johnson said.
After the officers entered the house, they encountered a man in a "defensive position" making movements that led officers to believe he had a gun, he said. All three officers fired at McCain and hit him several times.
Police described the quarrel as "domestic in nature."
The majority-black city of Baltimore in Maryland has recently been the site of daily demonstrations following the death of 25-year-old Freddie Gray, who died on April 19, one week after white police officers broke his spine while he was in custody.
A report by The Baltimore Sun concluded that Grey suffered a "high-energy injury" after being taken into police custody. It said his death could not be an accident
The result of his autopsy, which was completed on April 30, has not been made public so far.
The killing of several unarmed black men by white police officers in recent months triggered large-scale protests across the US.