North America
Afghanistan
Asia-Pacific
33,000 dead, maimed Afghan children: The outcome of 20-year Satanic US war
Save the Children says nearly 33,000 children were killed or maimed during 20 years of US war and occupation in Afghanistan.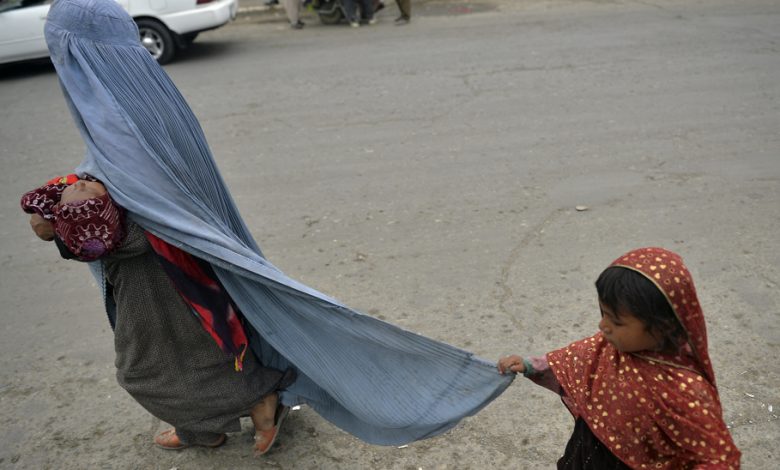 The aid organization said on Monday an estimated 32,945 children had lost their lives over the two decades of war, which came to an end as the last of the US forces left the Afghan capital, Kabul, on Monday.
The number does not include the children who died due to hunger, poverty, and disease, the organization said.
"What remains after 20 years is a generation of children whose entire lives have been blighted by the misery and impact of war," it said. "The magnitude of human suffering of the past two decades is beyond comprehension."
"Every single child born and raised in Afghanistan has known nothing but conflict," the organization added.
UN chief calls for international support for Afghans
United Nations (UN) Secretary-General Antonio Guterres expressed "grave concern at the deepening humanitarian and economic crisis in the country (Afghanistan) and the threat of basic services collapsing completely."
"Today, almost half of the population of Afghanistan — 18 million people — need humanitarian assistance to survive," Guterres said in a statement on Monday.
Guterres called for the support and solidarity of the international community now that Afghan children, women, and men are in need of help more than ever. "I urge all Member States to dig deep for the people of Afghanistan in their darkest hour of need," he said.
10 million kids in desperate need of aid: UNCIEF
The unfolding situation in Afghanistan, according to the UN Children's Fund (UNICEF), has now left almost 10 million children in desperate need of humanitarian aid.
According to UNICEF's representative in Afghanistan, Herve De Lys, more than 550 children were killed and more than 1,400 others injured in the county this year alone.

"This is clearly a child-protection crisis in a country that is already one of the worst places on earth to be a child," he said.
De Lys said UNICEF had appealed for about 200 million US dollars to respond to those children's needs.
Earlier this week, George Laryea-Adjei, the regional director for UNICEF South Asia, said children had paid the heaviest price in the recent weeks of increased conflict and insecurity.
"Now, with a security crisis, skyrocketing food prices, a severe drought, the spread of COVID-19, and another harsh winter just around the corner, children are at greater risk than ever,"he warned.
Laryea-Adjei said around 300,000 Afghan youngsters had been forced to flee their homes, "and too many of them have witnessed scenes that no child should ever see."
"Children and adolescents are struggling with anxieties and fears, in desperate need of mental health support," he added.
The US and its NATO allies launched a joint military operation in recent weeks to speedily evacuate foreign citizens and Afghan allies, as the Taliban toppled the Kabul government. More than 122,000 people have reportedly been evacuated from Kabul since August 14, the day before the Taliban took control of the country.