Syria
4 British terrorists fighting for al-Qaeda killed in Syria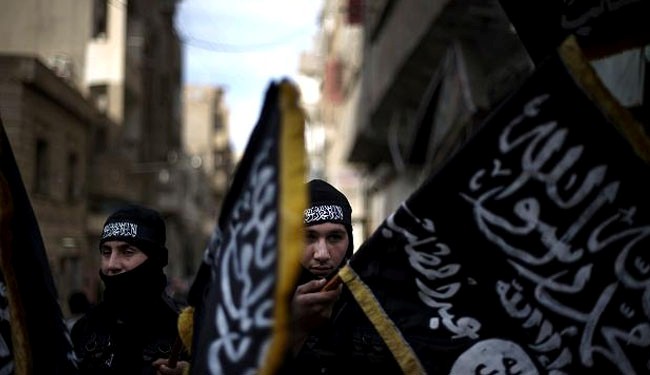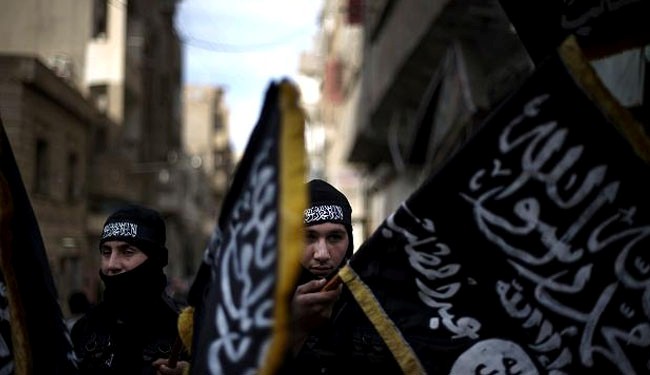 At least four British men have been killed in Syria while fighting alongside al-Qaeda-linked militants in the Arab country, British media have reported.
Reports say the Britons have been killed in recent months while fighting with the terror group against government forces.
Three of the men, all thought to be from London, were killed as they attacked the Syrian government forces, while a fourth died two weeks later when he was shot as he ambushed an army position, The Times said.
Security experts fear that Britons who have travelled to fight in Syria – estimated by MI5 to number between 200 and 300 – may seek to radicalize others when they return to the UK.
Two men who returned from the war-torn country were arrested in London last month after allegedly being linked to a terrorist plot, the report said.
Raffaello Pantucci, of the Royal United Services Institute, told the newspaper that deaths of British fighters in Syria could lead to an increased threat of a terror attack in the UK.
He said: "The likelihood grows of someone deciding that they want to punish the West for standing by as the death and destruction in Syria continue, as does the risk that groups on the battlefield might decide to distinguish themselves by using these foreign recruits to launch attacks in the West."
The man killed during an ambush of Assad's forces in August was Mohammed el-Araj, 23, from Ladbroke Grove, west London, The Times said.
Calling himself Abu Khalid, he was jailed for 18 months in 2010 after being arrested during a violent protest outside London's Israeli embassy.
He fought alongside the three other men who were killed by shelling two weeks earlier, along with nine others of different nationalities.
One of those three, Abu Hujama al-Britani, was pictured in a photograph with the caption "ISIS shahid from West London", a group closely linked to al-Qaeda, while a comment says he is from Hounslow in west London.
The British men killed were among a group of foreign militants in Syria who in September spoke of their willingness to die fighting to make the country "an Islamic state." In interviews they said that fears of them launching an attack in Britain were overstated.
The Foreign Office said it was looking into reports of the men's deaths.
Syria has been gripped by deadly unrest since 2011. According to reports, the Western powers and their regional allies — especially Qatar, Saudi Arabia, and Turkey — are supporting the militants operating inside the country.
According to the United Nations, more than 100,000 people have been killed and millions displaced due to the turmoil that has gripped Syria for over two years.
The UN also says more than four million other Syrians will be forced out of their homes in 2014 by the escalating conflict in the country.
Two million Syrians are expected to take refuge outside the country while another 2.25 million are predicted to be internally displaced next year.